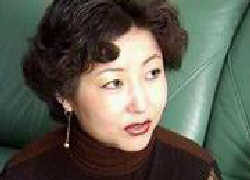 As president of the Guiyang MunicipalPeking OperaTroupe, Hou Danmei is known for her persistent efforts in innovating Peking Opera, China's national artistic essence. With her deep passion and commitment to the art form, Hou has attained noticeable artistic achievements in Peking Opera.
Born in Guiyang, capital city of Southwest China'sGuizhou Provincein September 1965, Hou is a first-class actress at the State level, having garnered many titles and awards. She received the 10th "Plum Blossom Award" in 1993 and was inducted as a member of the "10 Outstanding Youths of Guizhou" in 1994. In 1998 Hou was elected as a member of the People's Congress of Guizhou Province and in 2000 she was named a "model worker" at the national level. Hou was awarded the "Bai Yulan Award" for the leading role in her performance in 2002. This year, "Jinguo Hongyu," starring Hou, will compete for the "Wenhua Award" from theMinistry of Culture.
The play has also helped Hou obtain a first-class award for her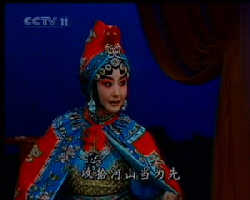 performance in the Third China Peking Opera Arts Festival.
However, Hou is not satisfied despite all of her great achievements. She has always been very creative and imaginative in interpreting Peking Opera, and even once attempted to sing Peking Opera in English, stirring great controversy. But her many attempts have definitely brought some fresh, new ideas to developing the traditional art form, despite small setbacks.