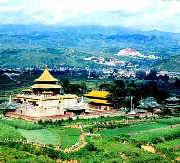 If you have not heard of Yangshi Lei (the honoured name of the Lei family responsible for imperial building for over 200 years during theQing Dynasty(1644-1911)), then you have missed an important detail about theTemple of Heaven, theSummer Palace, Yuanmingyuan Garden,Chengde Summer Resort, and the Imperial Qing Mausoleums inHebei Province, the sacred burial grounds of Qing emperors, empresses and imperial concubines.
All these great cultural relics and popular tourist attractions have been included on UNESCO's World Heritage List, and surprisingly enough, they are all designed by the Lei family. Representing the great achievements of science and technology in ancient China, their architectural practice covered a wide range of city planning, imperialpalaces, gardens,temples, tombs, princes' residences, workshops, and schools.
Yangshi means architect or architecture in Chinese. Yangshifang, the then government authority similar to the National Architecture Design Institute today, was in charge of site selection, design and construction of imperial architectures. From 1662 to1911, eight generations of the Lei family were appointed director of Yangshifang consecutively.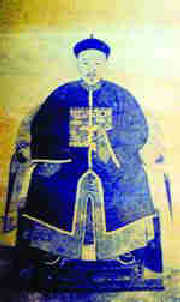 Lei Siqi
With so many architectural works on the UNESCO's World Heritage List, the Lei Family is a unique phenomenon in the architectural history throughout the world.

  The Lei Family
One of the ancestors of Yangshi Lei, born in Jianchang (now Yongxiu County) inJiangxi Province, served as an artisan in theMing Dynasty(1368-1644AD). Towards the end of the Ming Dynasty, he moved toNanjing, the then capital of the Ming Dynasty (capital city ofJiangsu Provincetoday), to escape the war. In the early days of the Qing Dynasty, he was enlisted toBeijingdue to his excellent craftsmanship and he was thus seen as the primogenitor of the later "Yangshi Lei".
The first generation of Yangshi Lei consisted of Lei Fada and his cousin, Lei Faxuan, who were entrusted to rebuild the Taihe Palace ofForbidden Cityduring theKangxiReign (1662-1723 AD) of the Qing Dynasty.