Address: No. 3 Liren Street, Xuanwu District, Beijing
Post Code: 100054 
Tel: (86-10) 63535156 Fax: (86-10) 63535156
The Chinese Opera institute (COI), founded in 1978, is an institution of higher education under the Ministry of Culture.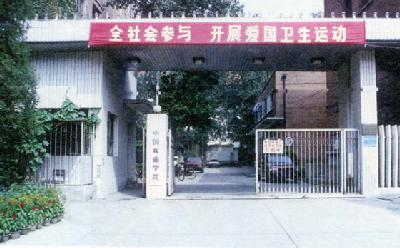 China Opera Institute
Duties and Tasks: COI's duties and tasks are: train specialized personnel and teachers in writing of local operas, directing, performance, music and stage art for local opera organizations and schools; train postgraduate majored in local opera performance; and be in charge of the experimental Peking Opera troupe and the affiliated high school.
Establishment: COI has Performing Department, Department of Stage Art, Music Department, Department of Opera Literature, Directing Department, Social Science Department, Library, students' experimental Peking Opera troupe, a research institute, journal-editing office, General Office, Foreign Affairs Office, Dean's office and Department of Students-Affairs. There is also an affiliated local opera school under it. Major achievements: Since 1978, COI has made the following achievements: research in scientific voice training of Peking Opera; research in the voice-change of opera performers and investigation and analysis of the voices of 44 opera performers; research in the cause of vocational voice disease of old female in Peking opera; and voice training for different roles in Peking Opera.