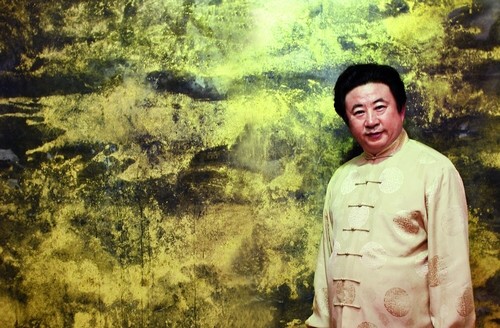 A Chinese artist on Jane 12 highlighted the role of culture in economic growth and sustainable development of human society, calling for coordination in promoting innovation in cultures.
"Culture is part and parcel of human development. It is the wellspring of individual and social creativity. It is also an important factor that helps people overcome poverty," said Professor Wang Linxu, while addressing a General Assembly debate on culture and development.
Stressing culture as an important component of socioeconomic development, he said the confluence of culture with economics gives rise to the cultural industry.
"Culture's role in addressing mankind's shared challenge of sustainable development is to guide and inspire development," said Wang, president of the Chinese Ethnic Paintings Academy.
Wang, who is renowned for his atmospheric ink-and-water imagery on bamboo, said that cultural inheritance and innovation are important guarantee and driver for the sustainable development of human society.
"Only when economic development reflects richer and deeper culture can the development enter a higher level and enable continued wealth creation and sustainable development," he added.
Wang has, in the past 30 years, conducted in-depth studies on classic Chinese ink-and-water painting, analyzed styles and techniques of East Asian art and explored the West's post- impressionism art history.
He created a new art form called transcendental imagery, which integrates Western visual arts and China's water and ink techniques.
We recommend: