The mirror - Asphodèles Theater
Motivated by the desire to connect cultures, genres, people, and times, the company Théâtre des Asphodèles continues to further this theatrical process : the meeting of the artistic and the human between commedia dell'arte and Chinese opera, French slam and Shanxi chants, video and calligraphy. We're in 1638 France. A young countess representing the French nobility awaits a visit by a Chinese princess, she wants to meet and represent her country and strengthen the ties of friendship and trust between the two countries, that have been broken in the past by their fathers' mistakes. Four actor-acrobat-singers, two Chinese and two French, bring us into an original story of successive scences that reflect the differences that bring us closer. A mirror that is able to speak (a video screen), plunges us to the heart of the plot then returns a reflection of each of our insides. Through interactive imagery and slam, it inverts the order of time and will disrupt Italian and Chinese tradition to bring out the best in modernity. Will Arlequin see the Monkey King dormant in him?
BEIJING May 15th 19:30 Star Theater
Foam of the daze
Boris Vian, one of the most controversial French writers of the XXth Century, is staged and performed in Beijing by the French director Carole Ventura, and accompanied by the pianist Moreno Donadel. It's the story of Colin, 'very nice, he's almost always in a good mood, and the rest of the time he sleeps'. Colin wants to fall in love, and when he meets Chloe, the die is cast. The story of their love, will become one of the most heartrending in modern literature. The actress performs many different characters and recreates a jazz melody on a surreal universe that is sufficiently lacking gratitude for Colin's growing heart as he becomes unable to live in peace in his shrinking home.
BEIJING May 17th 、18th 19:30 、May 19th 19:00 Star Theater
The image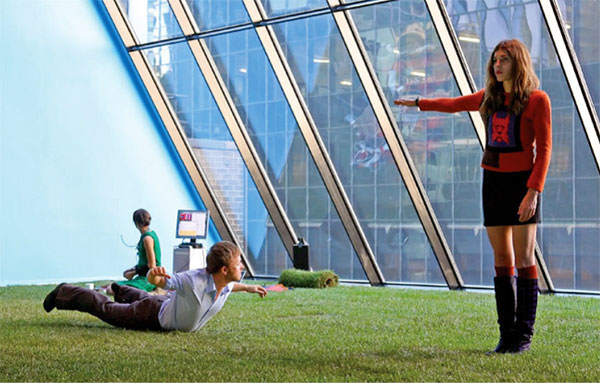 The image by Samuel Beckett is a bit of a special play. The author expresses in one sentence, that is ten pages long, a memory of a strange walk in love. An intriguing play directed by Arthur Nauzyciel, choreography by Damien Jalet, and read by Anne Brochet et Huang Lu.
CHENGDU June 22nd 20:00 Jincheng Palace
KUNMING June 25th 20:00 Nordica TCG