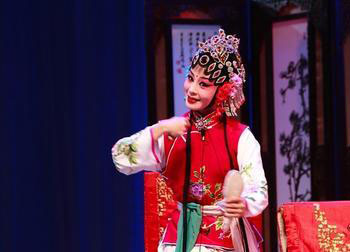 Wu Opera, one kind of local operas in Chinese Zhejiang province, will return to Cuba for a second time after dazzling the audience in January 2011.
The opera's first show in Cuba, kicking off an international tour that includes Venezuela, Trinidad and Tobago, will take place on March 2 near Havana's Chinatown.
The performance of Wu Opera includes singing with a combination of six famous Chinese Opera tune patterns, music, dance and its signature changing of the masks, where a performer changes masks within a fraction of a second.
In Matanzas, 100 km east of Havana, the troupe will make its second stop to perform as part of cultural events during the 22nd International Book Fair.
On March 5, the third and final performance in Cuba will be at Havana's Miramar Theater.
Founded in 1956, the Wu Opera troupe performs more than 600 shows each year. It has given performances in many countries in Asia, Europe, Latin America and the Caribbean.
Wu Opera is known for its varied vocal styles and for helping to preserve China's traditional artistic heritage and its range of compositions, masks and costumes.
Source:Xinhua