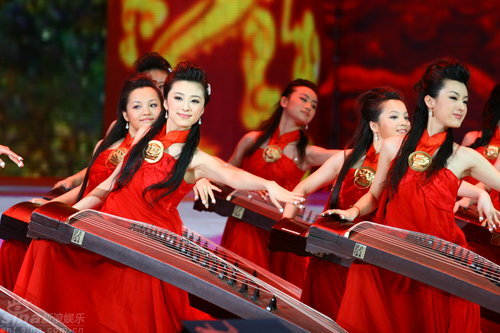 Chinese folk music can't go abroad only by commercial performances. It also depends on the exchange and cooperation between governments.
Wu Promotion Co. has contributed a lot to Chinese folk music's exposure abroad. Wu Promotion is one of the leading private concert promotion agencies in China. It was established by Wu Zezhou and his son Wu Jiatong in 1991. It is devoted to improving cultural exchange between Home and Abroad. Since 1997, it has successfully introduced Chinese artistic forms such as the folk music, the symphony and the dance to the international arena. To introduce Chinese folk music, it has invited almost all China's best orchestras to participate in the world tour of the Chinese Spring Festival Folk Music Concert.
The China National Music Orchestra has already put on a commercial performance abroad this year. Folk Music in Splendid Attire, its trademark concert, was shown at the "Chinese culture in Australia" event. The orchestra put on twelve shows in seventeen days. This not only made the orchestra's dream of performing abroad come true, but also helped explore ways for Chinese folk music to go abroad in the future.
Chinese folk music visited Japan with President Hu Jintao. On the same day President Hu Jintao visited Japan, Song Fei, the famous Chinese erhu performer, together with the Female Folk Music Soloists and Galaxy Children's Art Troupe, collaborated for the first time with the Japanese Royal Metropolitan Orchestra in holding the Sound of Spring Chinese Toe-Painting Concert in the New National Theatre.
The Twelve Girls Band entered the U.S. market in August 2004. Its seven shows were well-received. Its debut album was on the top sales list of the Recording Industry Association of America (RIAA) for eleven consecutive weeks.