On August 29 and 30, the fifth Minghui Tea House Guqin Concert was held in front of the Qiyun (Restful Clouds) Pavilion, in the rear courtyard of the Minghui Tea House, situated in western Beijing's Dajue Temple.
The concert started with a ceremony performance of Zen Tea, which dates back to the 9th century, when Buddhist monks grew tea around their temples. People have long found a correlation between tea and Buddhism, both of which can help calm the soul.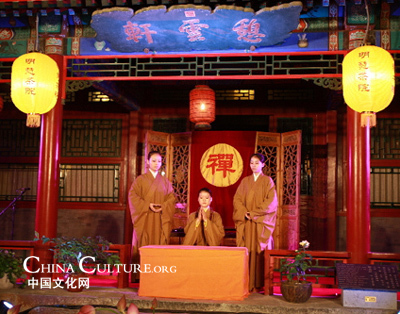 Then three renowned Guqin players, Gong Yi, Chen Leiji and Qiao Shan, performed.
Chen Leiji, who performed at the opening ceremonies of the 2008 Beijing Olymipcs, played You Lan (Secluded Orchid), Meihua Sannong (Thematic Statement of "Plum-blossoms"), Pingsha Luoyan (Wild Geese over the Calm Sands) and Long Xiang Cao (the Sorrow of Lady Zhao Jun).It was the first time Chen had been invited to play at this concert. He won the Charles Cros Academy Record Award in 2005 and is now a teacher at a middle school attached to the China Conservatory.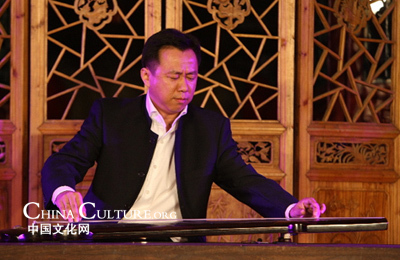 Ms Qiao Shan played a famous score called Flowing Water, and sang four songs: Guan Shan Yue (Moon over Mountain Pass), Hu Jia Shiba Pai (Eighteen Passages of the Hu Jia, depicting a woman's miseries), Chai Tou Feng (Phoenix Hairpin) and Yong Mei (Ode to the Plum Blossoms). It was the third time she performed here. Since graduating from the China Conservatory in 1985, Qiao Shan has performed several solo concerts in many countries across the world, including America, Canada, Germany, Austria, Italy, Japan and Russia.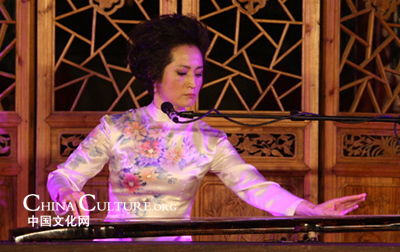 The concert climaxed when Gong Yi came on stage to perform Xiao Xiang Shui Yun (Misty Rivers of Xiao Xiang, located in Central China's Hunan province), Guang Ling San (Guangling Melody) and Jiu Kuang (The Drunkard). Master Gong performs every time the Guqin Concert is held, because he organized the first concert years ago. As a first-class Gulin performer, Gong Yi was once awarded the title of Representative Ambassador of China's Intangible Cultural Heritage Guqin by the Ministry of Culture in 2008. He now teaches at the Shanghai Conservatory of Music.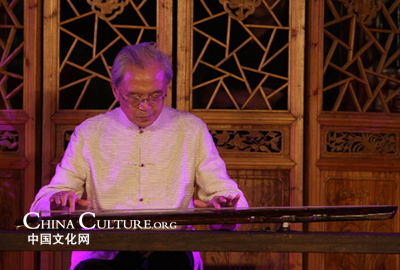 The event has drawn over 200 audience members. Murong Zigui, the CEO of the Minghui Tea House, said the sixth Guqin Concert will occur next April, with more performances expected to be announced.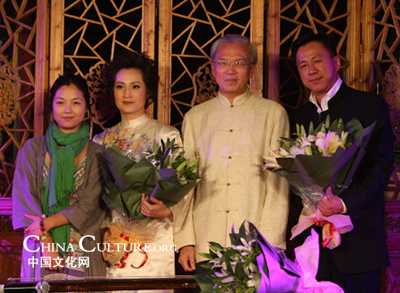 Minghui Tea House serves tea in a very traditional Chinese way. It also serves Shaoxing dishes from China's Zhejiang province.
In the Chinese, Gu means "ancient", and Qin means "musical instrument". Guqin, also known as seven-stringed qin, has been regarded as a treasure of traditional Chinese culture for 3,000 years.
Guqin:
The guqin (literally "ancient stringed instrument") is the modern name for a plucked seven-string Chinese musical instrument. It has been played since ancient times, and has traditionally been favored by scholars and literati as an instrument of great subtlety and refinement. It is sometimes referred to by the Chinese as "the father of Chinese music" or "the instrument of the sages". In 1977, a recording of "Flowing Water" (Liu Shui, as performed by Guan Pinghu, one of the best qin players of the 20th century) was chosen to be included in the Voyager Golden Record, a gold-plated LP recording containing music from around the world, which was sent into outer space by NASA on the Voyager 1 and Voyager 2 spacecrafts. In 2003, guqin music was proclaimed as one of the Masterpieces of the Oral and Intangible Heritage of Humanity by UNESCO.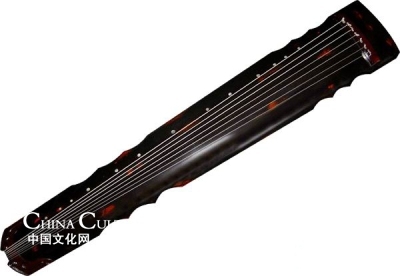 Editor:Xie Fang  Chen Xiaorong