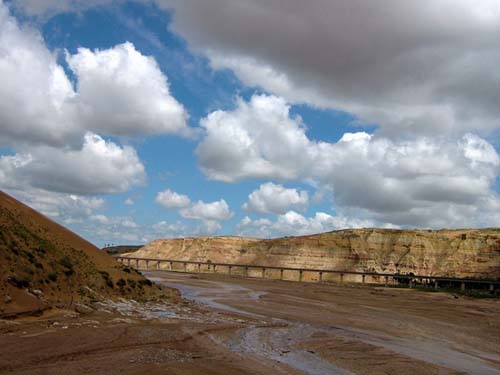 Xiangshawan, literally "Resonant Sand Bay," is situated in the territory of Dalad Banner, Ordos. It is 44 kilometers from the city of Baotou in the north and 55 kilometers from Dongsheng District of Ordos in the south.
Backed by the Kubuqi Desert, the dunes are crescent-shaped with a height of 90 meters and a gradient of 45-degrees. When it's dry, the dunes make a sound, hence the name "Resonant Sand Bay."
Sliding down from the slopes of the dunes, one can hear sounds like a bugle, drumbeat, and the sound of automobile and aircraft engines, a natural phenomenon as yet unexplained. If several people are surfing together, the sound will be as loud as a large bell, giving the feeling that the whole dune is trembling.
It is better to visit the Resonant Sand Bay on sunny days. There are tram trails and scaling ladders.