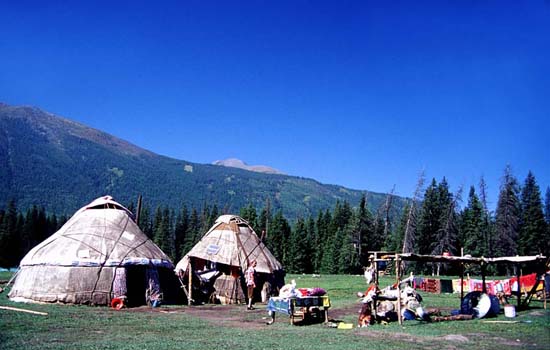 Situated in the southeast part of Damao Banner and about 90 kilometers north of Hohhot, Xilamuren Grassland is the first grassland tourist attraction opened in Hohhot. It is a 3A-class scenic spot.
Xilamuren means "yellow water" in Mongolian. It is also known as Taihe after Puhui Temple, a Lama temple built near the Xilamuren River in the Qing Dynasty (1644-1911).
Constructed in 1769 during the reign of Emperor Qianlong of the Qing Dynasty, Puhui Temple was initially a resort of the Sixth Panchen Lama of Xilituzhao of Huhhot. With engraved beams and pictured purlins, the temple is ornate.
Xilamuren Prairie, a typical example on the plateau, is covered by green grass and fresh flowers every summer and autumn, making those seasons the best times to visit.