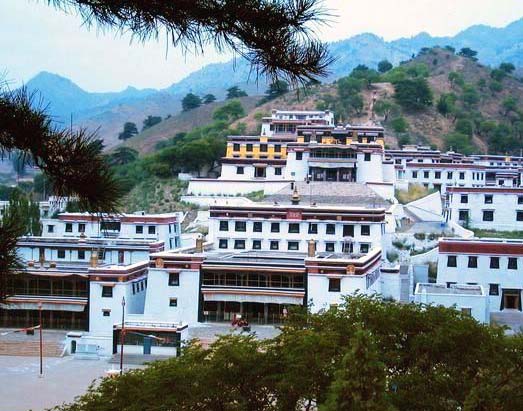 Situated on Jihuluntu Mountain 54 kilometers north of Baotou City, the Wudangzhao Temple is a state-level key relics protection unit and a 4A-level scenic spot. It is named "Wudangzhao" because it was built in the Wudang Gully of the Daqing Mountain.
The Wudangzhao Temple is one of the three major temples of Tibetan Buddhism together with the Potala Palace in Tibet and Ta'er Monastery.
Built during the reign of Kangxi in the Qing Dynasty (1644-1911), Wudangzhao Temple is the biggest Tibetan Buddhist temple in Inner Mongolia. With an area of more than 300 mu, it has 2,530 storehouses. In its prime, there were more than 1,200 lamas at the temple.