Rice field paintings covering over 45 hectares of rice are attracting great attention in Shenyang, Liaoning province, on July 2, 2014.
Many of the designs feature simple and abstract patterns in rough outlines. This year's rice field paintingsshowcaseimages such as words, animals, plants, geographic locations and famous portraits.
A 3D art style has been utilized for these paintings. The height of the rice shoots is controlled by artificial technology, resulting in the unique images.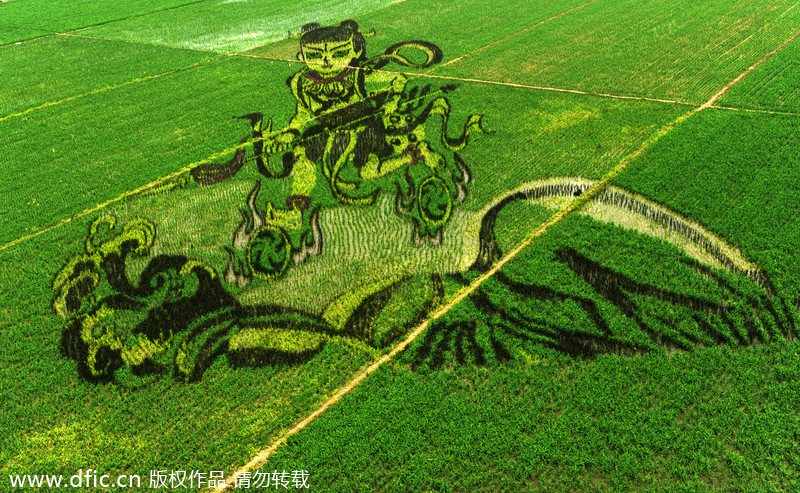 The huge rice field paintingNezha Conquers the Dragon King.Nezha is a Chinese mythological person's name. [Photo/IC]