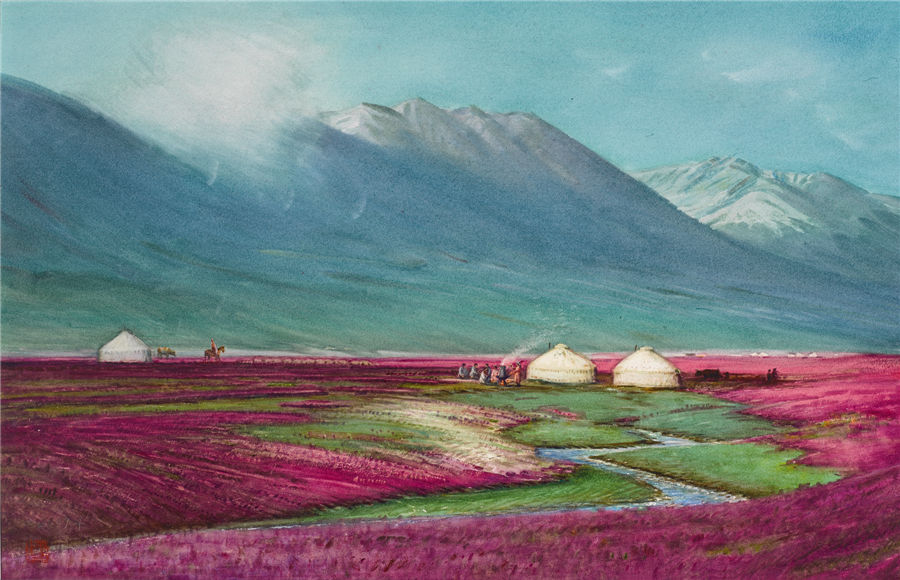 50cm ×76cm, 2009, by Yin Baokang. Photos provided to China Daily
Confluence and Transcendence, a retrospective of the work of painter Yin Baokang, celebrates his six-decade engagement with the art of watercolors. The retrospective exhibition displays more than 100 of his paintings, largely landscapes, which also give a glimpse of the development of Chinese watercolors in the second half of the 20th century.
Yin, a professor of art with Hunan Normal University, now 78, used to be the assistant of established painters including Lyu Sibai and Chang Shuhong. He has been committed to art education since he transferred to teach at Hunan Normal University in 1972.
Art theorist Shao Dazhen said Yin's watercolors show great influence of the xieyi (free-style brushwork) spirit and techniques of traditional Chinese painting.
The exhibition runs at the National Art Museum of China until June 3.
We Recommend: