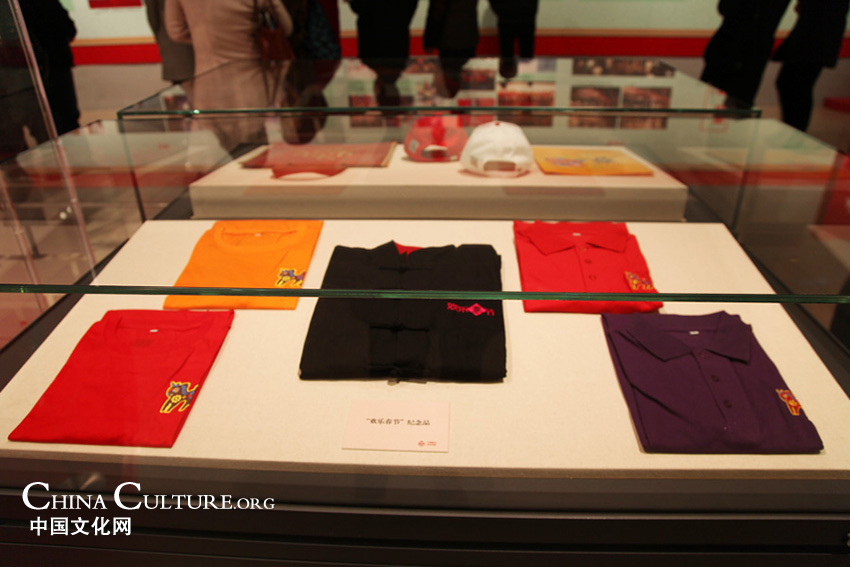 "Chinese New Year, A World's Festival," opened at the National Museum on Feb 28, will last until March 6.
The National Museum of China is celebrating five years worth of "Happy New Years" with the opening of an exhibition entitled "Chinese New Year, A World's Festival."
The new show, which opened in Beijing on Feb 28, is made up by six parts, including photos, commemorative items and multimedia displays, which highlight the global celebrations of China's annual holiday, known as Spring Festival, since 2009.
"Spring Festival has become a world's festival. The 'Happy Chinese New Year' acts as an important channel for Chinese culture to step into the world and a platform for cultural exchange," said Ding Wei, vice minister of China's Ministry of Culture, at the opening ceremony. Ding continued: "It helps to enhance the national cultural soft power, and to build an image of a socialist country which is open, amicable, promising and vibrant."
New Year, or Spring Festival, is the most important traditional festival of the Chinese nation, is a lunar event that embodies the great richness of Chinese culture.
At the beginning of this century, large-scale cultural programs have been launched during the Spring Festival across the globe by the Ministry of Culture and other ministries and departments of China.
In 2009, the activities were officially named "Happy Chinese New Year," and after five years of development the campaign has become a significant stage for international cultural interactions and a prominent tool for the promotion of Chinese culture.
In 2014, by Feb 14, a total of 570 events of various kinds were organized in 321 cities and towns in 112 countries and regions, attracting more than 70 million visitors and enormous audiences in newspapers, radio, TV and the Internet.
The exhibition runs until March 6.
We recommend