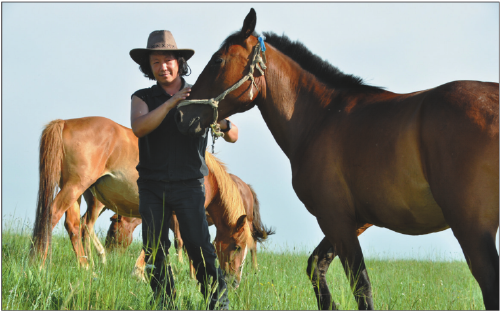 Horses and grasslands helped shape Qi Hong's view of art.
Not all paintings of galloping horses are the same.
The works of Qi Hong, a Chinese painter who grew up on horseback, have more to say with their distinctive combination of Eastern and Western styles.
Qi, now an artist-in-residence at the Singapore Nanyang Arts House, is a master in Chinese ink, murals and oil paintings.
He is particularly skilled at painting horses, and his work has won him renown throughout China, France, Japan and Southeast Asia.
In September 2013, Qi was the only Chinese artist to be invited to hold a solo exhibition-"A Galloping Horse: Qi Hong Ink Paintings Exhibition"-for the 2013 Singapore President's Challenge, a charity campaign run by the government.