Many expected "Transformers: Age of Extinction," the fourth installment in the robot franchise, to be popular in China.
However, few could have forecast the Hollywood blockbuster's success to be quite so stunning.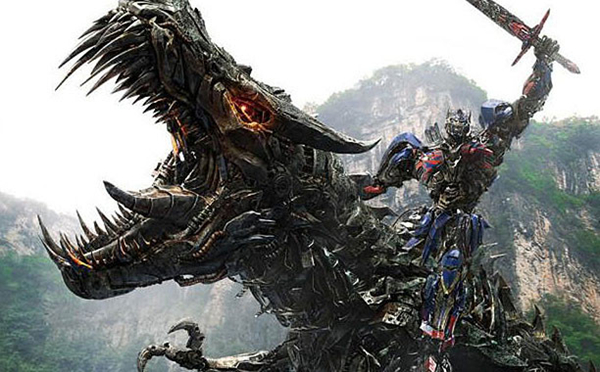 Transformers 4: Age of Extinction
"Transformers: Age of Extinction," earned 630 million yuan (about 101.6 million U.S. dollars) in its opening weekend in the Chinese mainland.
The amazing sum, which is almost equal to its ticket sales in North America, left "The Breakup Guru," a domestic romance also debuted on June 27, far behind.
"Transformers 4," has broken several records in China, including the biggest opening of 200 million yuan, compared with the previous 122 million yuan, set by "The Monkey King."
According to box office trackers, the autobot protagonists of the movie are poised to dethrone "Avatar," which took in more than 1.3 billion yuan, to become the highest-grossing movie ever shown in Chinese theaters.
The reputation developed by the autobots' previous installments, including "Transformers: Dark of the Moon," which pulled in more than 1 billion yuan in China in 2011, lent an advantage to the latest sequel, according to analysts.
"The Chinese elements in the latest installment also make the film more appealing to the Chinese audience," said Rao Shuguang, deputy director of the Beijing-based China Film Art Research Center.
The film stars famed Chinese actress Li Bingbing and contains scenes shots in Chongqing Municipality in southwest China as well as in Hong Kong.
The success of "Transformers 4" reflects Hollywood filmmakers' shifting strategy for China, said Rao. "They are consciously targeting the Chinese market, which is the second largest in the world."
The screening of "Transformers 4" coincides with the summer holiday, when many families go to cinemas for recreation.
Meanwhile, the Chinese film industry is going through a disruptive changing of the guard, with most of the old renowned directors like Zhang Yimou and Chen Kaige past their prime and the new generation still fledgling, according to Zhang Yiwu, a professor at Peking University.
The autobots also owe their success to the more than 20,000 movie screens in China. Some 63 percent of them were set aside for "Transformers 4." The favorable screening arrangement is a record proportion in the Chinese market.
While many people are worried about the future of domestic productions under the huge success of "Transformers 4," Zhang believes fierce competition from Hollywood could actually help Chinese films to improve.
"Domestic films still lag behind in many ways, including special effects and storytelling, and they can learn more in direct confrontation with the American films," the professor said.
Speaking at the 17th Shanghai International Film Festival, Zhang Hongsen, director of the film bureau under the State Administration of Press, Publication, Radio, Film and Television, urged theater chains to give domestic movies a bigger share of screens.
The director said the market should be confident in domestic productions.
We Recommend: