Mid-June is often filled with new ties, new watches, new liquor and fine dinners, as Father's Day falls on the second Sunday of the month. In fact, most fathers prefer quality time with family and friends over fancy gifts.
If you still look for a great way to spend with your dad and family this Sunday, here is a list of the movies (both Chinese and foreign) that fit right into the occasion to help us appreciate father-child relationships.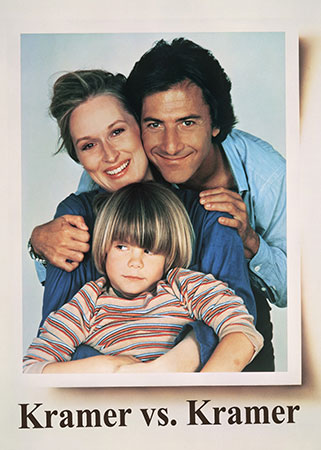 Kramer vs. Kramer (1979) [Photo/Agencies]
1.Kramer vs. Kramer (1979)
Ted Kramer is a professional who puts work above of his family. He has to learn to take care of the house and his son Billy after his wife cannot take it anymore and walks away. When Ted finally adjusts to his role, his divorced wife comes back to fight for the custody of Billy. Thefilmwon fiveOscars in 1980 including Best Actor and Best Director.