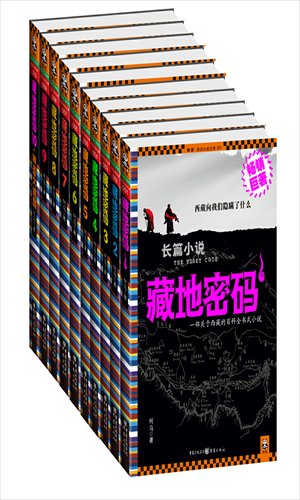 Complete set of The Tibet Code Photo: Courtesy of Shanghai Dook Publishing Co, Ltd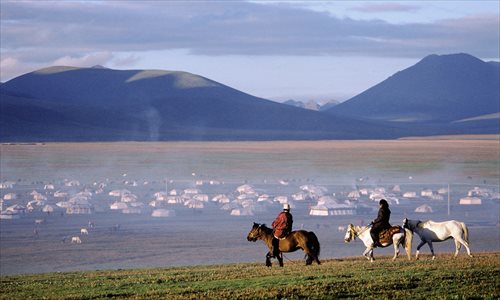 Horsemen of Kham region in Sichuan Province Photo: IC
As films based on popular novels occupy this summer's cinemas, the fever to adapt Chinese bestsellers has spread to Hollywood.
The vice president of China Film Group Zhang Qiang post on his Weibo that a director of US TV drama Prison Break will turn the first four books of Ghost Blows Out the Light (Gui Chui Deng) series into movies.
Meanwhile, it was reported that the copyright to adapt volume one of The Tibet Code - there are 10 books in all - has been sold for over 10 million yuan ($1.6 million). That figure towers over that paid to adapt Wolf Totem, which went for 1 million yuan ($160,000) in 2003.
The CEO of DreamWorks Animation, Jeffrey Katzenberg, announced in April of this year that he wants to turn The Tibet Code into a series of epic adventures. The project, which is aimed firmly at the booming local market, will be a coproduction with China Film Group from its Chinese venture, Oriental DreamWorks.
Encyclopedia of Tibet
The Tibet Code's author, He Ma, was ranked in the Chinese writers rich list in 2008, 2011 and 2012 after the series was published. When he started to write the story in 2005, he did not include so many connections with Tibet. The original concept was to write a short story about an adventure chasing a legendary Tibetan mastiff. But as the plot moved on, great knowledge about the local customs, religion and history became necessary.
Hua Nan, chairman of Shanghai Dook Publishing Co, Ltd, noticed He Ma's story in 2008 and began the process of publishing it. At that time, He had finished writing the first two books and had most of the ideas for the rest of the story.
Though the story gained only about 30,000 views at that time, Hua believed that it showed great potential and took the risk to sign He Ma, which turned out to be a very smart decision.
We recommend: