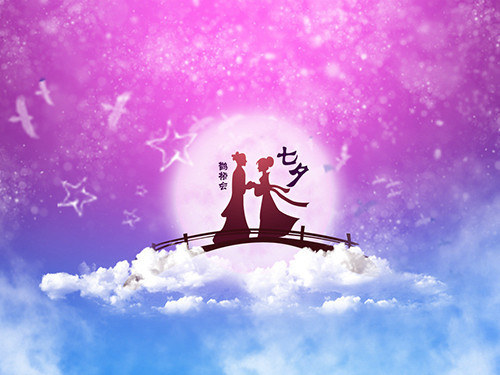 When several gay couples began kissing in the street to mark Chinese Valentine's Day, or "Qixi," passersby were first surprised and then cheered and applauded.
"The festival is not only for heterosexuals. I also hope to be blessed on this day," said Xiao Li, after kissing his man on a Beijing street for more than ten minutes.
"Love, no matter what kind it is, is worth blessing," said an onlooker who witnessed the kissing.
On this traditional Chinese day of romance, gay people felt no awkwardness in celebrating their love.
Wang Xiao, who came out in May this year, took part in a matchmaking party organized by the Parents, Families and Friends of Lesbians and Gays (PFLAG) in south China's Guangzhou on Tuesday.
"I wish I could meet my other half on this special day," said Wang.
In an increasingly open China, gay people, particularly the young, have grown accustomed to observing Qixi, a holiday that originated from a myth about the love between an ordinary herdsman and a fairy.
"Qixi festival is all about love, so it should be a day for all Chinese lovers, including gays," said Xiao Tie, a key member of the non-governmental Beijing gay center.
As recently as 10 years ago, homosexuals would not dare show their love in public for fear of discrimination, according to Xiao Tie.
However, he said many gays have now begun choosing gifts for their loved ones even one month before the festival.
We recommend:
You May Be Interested In