Shiatzy Chen is coming back to China.
The original luxury label, known for its modern Chinese style, showed off a huge collection in Beijing in June, after eight years of catwalk limelight in Paris.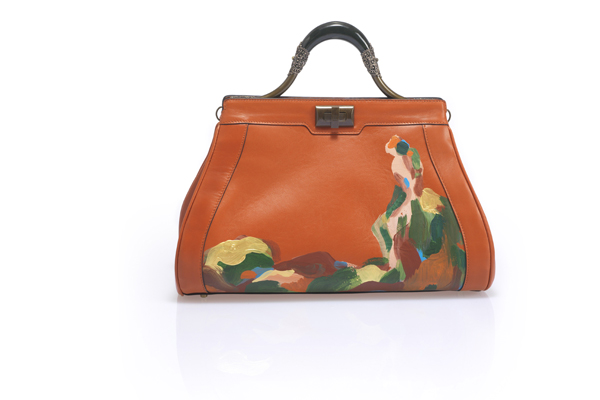 Jade Bracelet Bag, with handles crafted from jade, is one of the signature items from Shiatzy Chen.Provided to China Daily
Wang Chen Tsai-hsia, the label's founder and designer, started her business in Taiwan in 1978, but unlike most local labels, she decided to debut on the international market. She has been preparing for the fashion weeks in Paris since 1984, and founded a studio there in 1990. Her first boutique, opened in 2001, was also in Paris, where the brand has earned recognition for its distinctive designs with rich Chinoiserie elements.
"It is much more like a return. I've always been doing shows in the international runways, but this time, I want Chinese consumers to take a closer look at the craftsmanship and skills used in Shiatzy Chen," Wang says after the exhibition in Beijing.
The capital's fashion world was impressed indeed with the colorful embroideries on the formal gowns at the exhibition.
Embroidery is one of Wang's signature elements and she uses many types, among which is suxiu or Suzhou embroidery. She had received a piece as a gift in Hong Kong once and immediately started thinking how she could use it on her designs.
The silk threads used in suxiu are extremely fine. When embroidered on modern clothes, it can get damaged very easily. Wang and her team spent a lot of time researching and finally, solved the problem by using a stronger thread as the core, with the finer silk outside.
There are few who can still work suxiu, and Wang and her design team, used to go frequently to Suzhou, the eastern Chinese city where the embroidery originated, to find veteran craftsmen still practicing the skill.
"We've been collaborating with them for more than 10 years, ad we do this because we want to preserve traditional Chinese culture which is almost forgotten now. We want to help keep these old skills alive," Wang says.