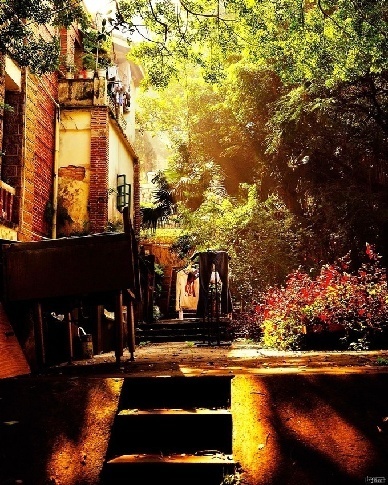 The island of Xiamen hugs close to the mainland in a sheltered bay in the country's southeast. Xiamen City's urban areas, which crowd the northwestern side of the island, have long since spilled over and crossed the narrow channel that separates it from China's coast, but much of the island has remained sparsely populated, including the southeastern shoreline where the small fi shing village of Zengcuo'an is located.
Until recently Zengcuo'an has been overshadowed by the lure of nearby Gulangyu, a scenic islet with inviting beaches and lush vegetation. This however has turned out to be a disguised blessing, as its obscurity has thus far saved it from commercialization and brash modernity.
Like most towns in China's coastal areas that were among the first to interact with the rest of the world, Zengcuo'an is a melting pot of cultures. Among its residents are Taoists, Buddhists, Muslims and Christians as well as followers of a local indigenous religion Shengma, or Holy Mother. This diversity is also reflected in the village's architecture, whose typical redbrick structures of Fujian mingle with buildings bearing unmistakable Western features.
In addition to migrant workers and businesspeople from across the country attracted by its convenient trading location, this hidden gem has in recent years become home to a large community of artists ranging from painters and sculptors to musicians, fi lmmakers and even architects. This eclectic blend, combined with locals, infuses Zengcuo'an with an inclusiveness that adds a welcoming vibe to the plentiful guesthouses and bars, where you can make new friends and enjoy a huge variety of performances year round.
Beauty for Discerning Eyes
We arrived in Xiamen at night. Seen from the descending airplane the city was a cluster of blazing lights that eclipsed the starry canopy above. But our final destination – Zengcuo'an – was so quiet and nondescript that I didn't give it a second look when our taxi drove past and onto our hotel in Huangcuo, two bus stops from the village.