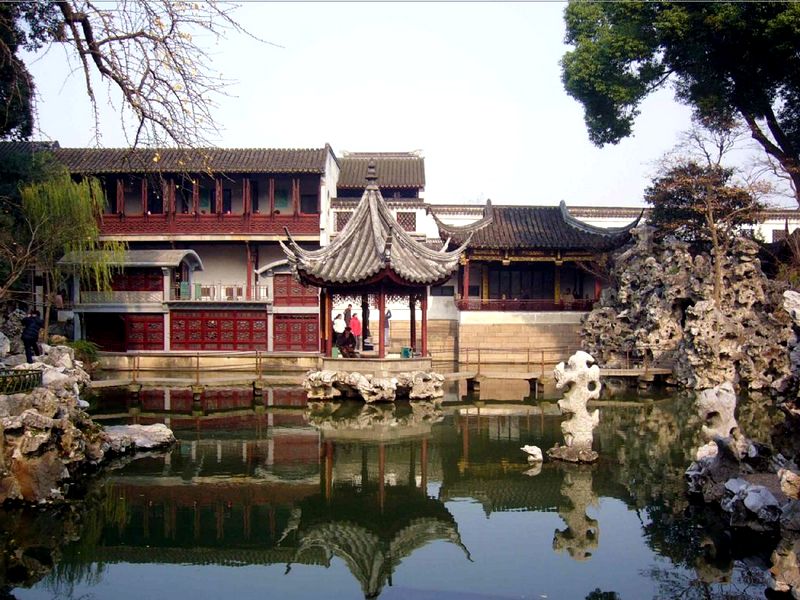 Shizilin Garden (Lion Grove Garden) (file photo)
Shizilin Garden (Lion Grove Garden), Suzhou, Jiangsu Province
If we say Zhuozheng Garden reflects the architectural style of Ming Dynasty, Shizilin Garden can be regarded as a typical representative of Yuan Dynasty. It is one of the four most famous and representative gardens of ancient classical style in Suzhou City. The other three are Canglangting (Blue Wave Pavilion), Liuyuan Garden (Lingering Garden) and Zhuozheng Garden (Humble Administrator's Garden).
The garden is famous for the large and labyrinthine grotto of taihu rocks at its center. The name of the garden is derived from the shape of these rocks, which are said to resemble lions.
The garden is divided into two main parts, a housing complex and rockery around a central pond. In addition to the 22 buildings, the garden also houses 25 tablets, 71 steles, five carved wooden screens, and 13 ancient specimen trees, some dating back to the Yuan Dynasty.