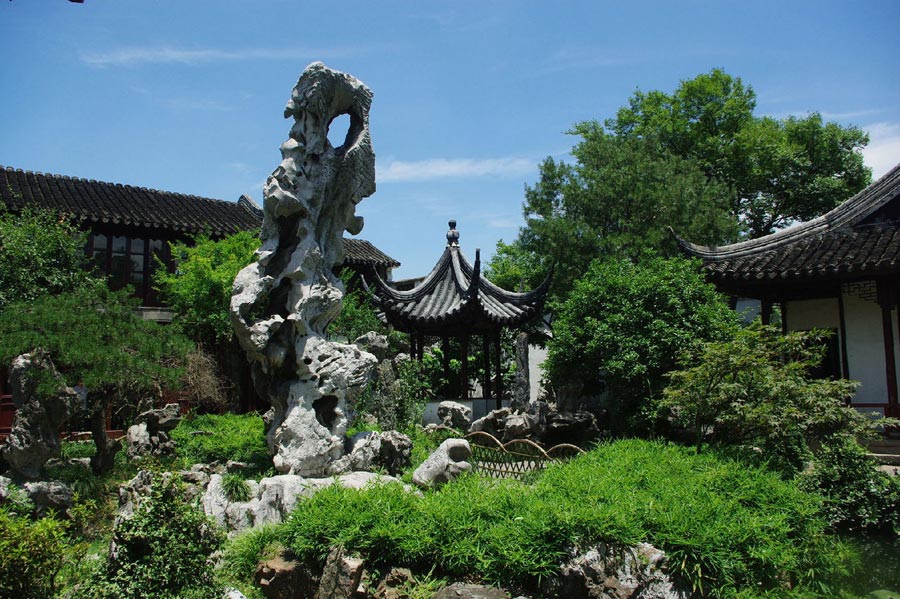 Liuyuan Garden (Lingering Garden) (file photo)
Liuyuan Garden (Lingering Garden), Suzhou, Jiangsu Province
Liuyuan Garden is famous for its exquisite layout, and multitude of remarkable rocks. It is praised as one of China's four famous gardens, along with Humble Administrator's Garden in Suzhou, the Summer Palace in Beijing, and the Chengde Summer Palace.
Liuyuan Garden has the most buildings among Suzhou's gardens. There are many halls, corridors, walls and doors, creating dozens of small yards in different shapes.
The artistry of Liuyuan Garden reflects not only the refined techniques and wisdom of the ancient landscape architects, but also the architecture features and artistic style of Jiangnan (the area immediately south of the Yangtze) gardens.