Shanghai Film Week launched in Brussels
Updated: 2019-10-09 14:01
(Xinhua)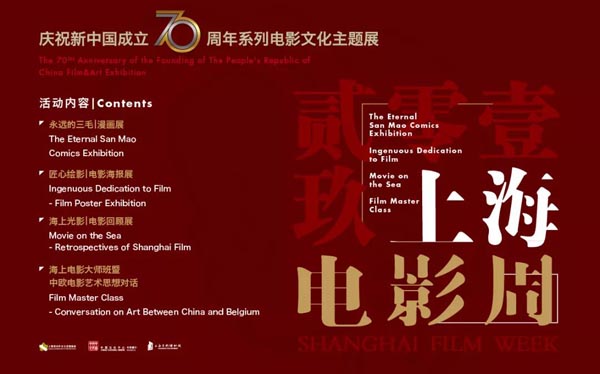 [Photo/Chinaculture.org]
The Shanghai Film Week was launched in Brussels on Sept 26, with the opening ceremony highlighting the adventures of San Mao, a historical figure in Chinese comics.
"The Adventures of San Mao," one of Shanghai's first films centering on a comic street orphan from the city, was screened at an opening ceremony at the China Culture Center in Brussels, allowing visitors to connect to Shanghai's history.
San Mao, a character that inspires a spirit of optimism in spite of the difficulties in life, was so beloved in China that the comics were adapted into movies, according to the film week's organizers.
Zhang Weijun, son of Zhang Leping, the creator of San Mao, said the film perpetuates the memory of his father.
The Shanghai Film Week, a one-month project combining various art forms with films as the common thread, will present six classic film works, the organizers said.
An exhibition of posters of contemporary films is also scheduled to be held as part of the event.
Ge Yiyou, director of the China Cultural Center in Brussels, said the Shanghai Film Week project aims to show the changes in and development of Chinese films.