Exhibition highlights traditional Chinese culture and lifestyle in Berlin
Updated: 2018-11-16 13:43
(Chinaculture.org)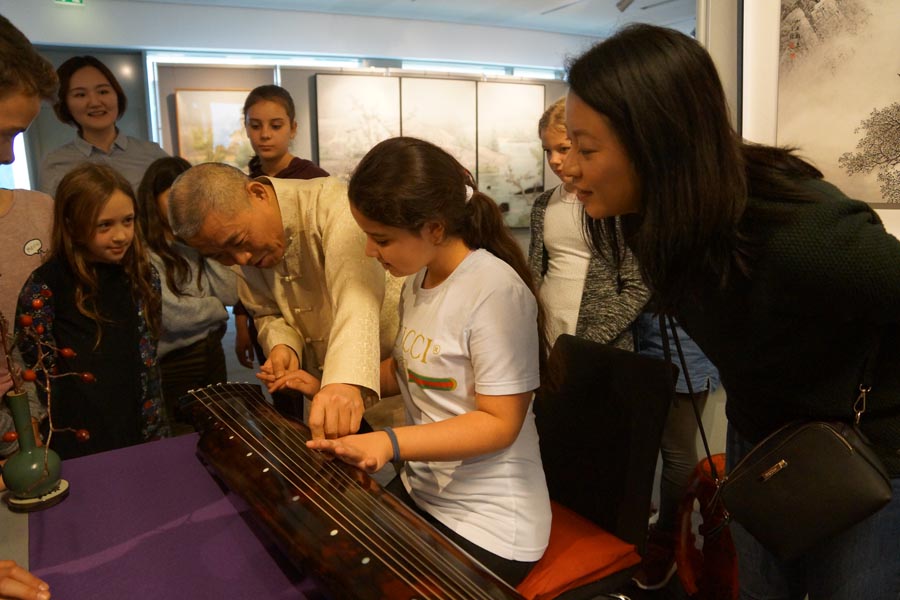 A German child learns to play traditional Chinese zither -  guqin, at the China Cultural Center in Berlin on Nov 12, 2018. [Photo/Chinaculture.org]
A new exhibition opened at the China Cultural Center in Berlin on Nov 11, offering a look into traditional culture and lifestyle from the East.
Exhibition of Traditional Chinese Culture and Life features various traditional art forms such as ink wash painting, oil painting and calligraphy.
The event also features a cultural talk on Chinese tea, performance of the traditional Chinese zither - guqin, as well as talks on the instrument's making procedures and musical knowledge.
The exhibition runs through Nov 28.