China cultural center opens in Israel to boost exchange, mutual understanding
Updated: 2017-11-27 10:51
(Xinhua)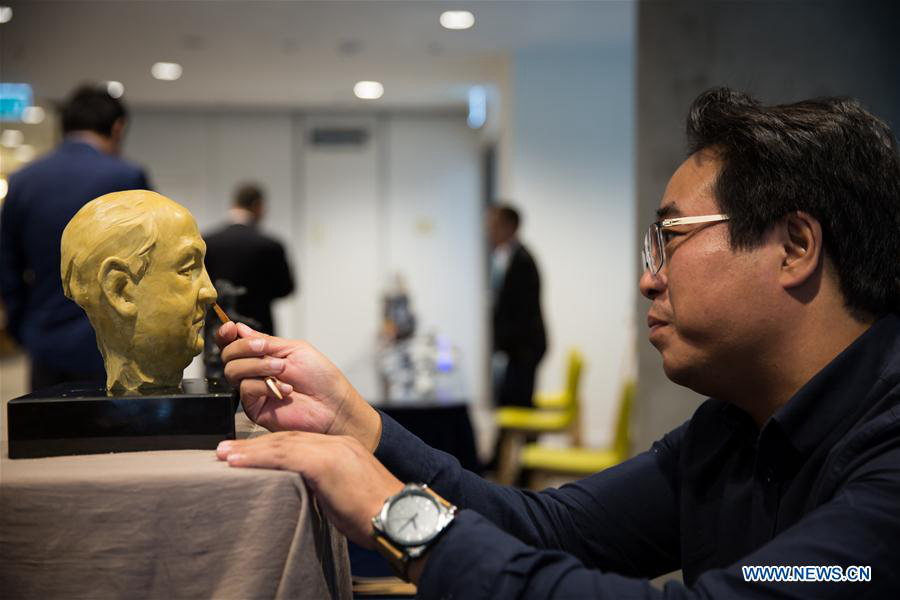 An artist shows clay-sculpting skills in the China Cultural Center in Tel Aviv, Israel, on Nov 26, 2017. The first China Cultural Center in West Asia opened in Israel's central city of Tel Aviv on Nov 26, aiming to spread the Chinese culture and facilitate exchange and cooperation between the two countries. [Photo/Xinhua]
The first China Cultural Center in West Asia opened in Israel's central city of Tel Aviv on Nov 26, aiming to spread the Chinese culture and facilitate exchange and cooperation between the two countries.
The center, also the 35th of its kind worldwide, sits in Tel Aviv's business district and covers a total area of about 1,000 square meters, with facilities such as a multi-purpose hall, training rooms, a library and an audio-visual area.
It is designed to host events such as art performances, cultural exhibitions, academic seminars and other activities to allow the Israelis a better understanding of the Chinese culture.
China's Vice Culture Minister Zhang Xu said at the opening ceremony that the relationship between the two peoples determines the direction of the ties between two countries.