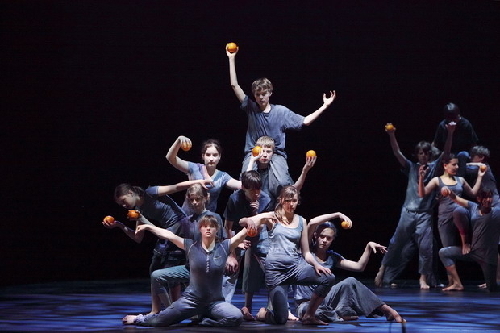 Firebird - Modern Dance Cooperated by Chinese and German Teenagers
Nearly half of the productions at the Shanghai International Arts Festival that wraps up on November 20th are either foreign productions or co-productions between local theaters and international performers.
More than 200 foreign shows are now performed in Shanghai every year, and audience members say the performance quality is much improved in recent years. Performances during this year's festival have included the Salzburg Festival's modern version of the opera La Boheme, and concerts by the Mariinsky Theater Orchestra and the San Francisco Symphony. One International artist's agent says with more and more international shows playing here, the Chinese market is no longer buying based only on overseas reputation.
Performance agent Paul Tanguay said, "I prepare tours to come to China. It's been difficult for us because it's not easy to tour here, for different reasons - technical, money or whatever. I'm here, I'm persistent."
A local cultural company manager says the policy on bringing in foreign shows has eased in recent years. Before 2006, no more than one out of five stage shows in Shanghai could be foreign, and regulators could veto things they didn't like. But now he says everything is based on market demand. And while it takes less than three weeks to get approval to stage international shows here, cost remains the biggest factor.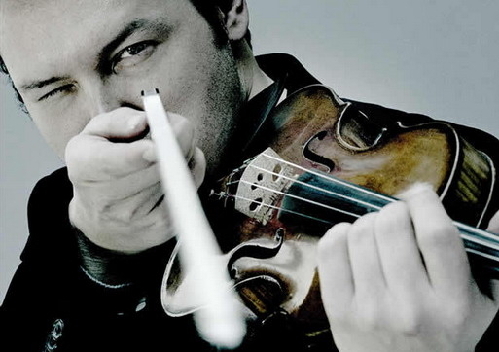 Violin Recital by Vadim Repin
Fang Yongnian, deputy GM of E.S.H. International Cultural Exchange Co., said, "Sometimes we reject some foreign shows just because they are too expensive. For example, if we invite a European symphony orchestra, we have to pay the transportation and accommodation for more than 100 people. It's more than 1.5 million yuan. And that also brings an increase in ticket prices."
Fang suggests that overseas agents could help develop the Chinese market and also pick up part of the tour costs here. And another industry insider notes that the cost can affect the content.
Ke Chaoping, president of China Eastern Theaters Union, said, "It costs a lot for us to bring in a foreign show, so we need to be sponsored. Some sponsors just ask us to stage performances that the spectators are familiar with. Maybe it's not bad in the current market. It's helpful to raise local audiences' ability to appreciate foreign shows."
Reporter: "More than 50 performing arts venues have been built around China in the past three years. Here in Shanghai, more than 10 theaters were built or renovated after the 2010 World Expo, including the Culture Square and Mercedes-Benz Arena. Next year, the Shanghai Grand Theater will undergo refurbishment to accommodate more shows."
Source: CNTV.cn