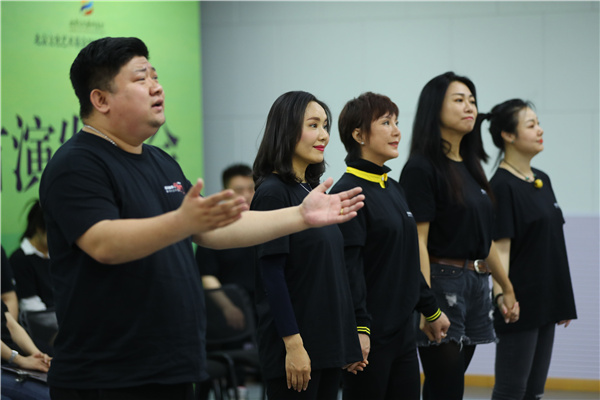 When scriptwriter Li Ya'nan was invited to join a musical titled Beijing Story, she was intrigued, because, born and raised in the capital, Li is keen to tell stories about the city.
After walking through hutong, or narrow alleys, and historic courtyards, the iconic architecture of Beijing, Li paused.
"Though I live in the city, do I really know the city?" she asked.
From 2018 to 2020, she talked to Beijing natives and people who have been living in the city for decades. She also visited historians and experts about Beijing to learn about the history and the city's development over the past decades as well as learning about the local dialect.
"The city has changed a lot and we want to tell stories reflecting the changes," she adds.
She finished the script for the musical which will be staged in the capital from June 19 to 22 at Poly Theater. Centering on four middle-aged Beijing women who live in hutong, the musical tells stories about Beijing people of different generations, their lives and their romances.
"It's rarely to see that middle-aged women are centered in a theatrical production. However, after my interviews for the musical, I realized that middle-aged women and their lives are very suitable for theatrical production, especially musicals, which combines drama, music and dance," says Li.
"They are mothers, wives, daughters and they also had romantic love stories, friendships and dreams when they were younger. The musical takes audiences on a journey through different times and I believe that they will feel connected," adds Li.
The director of the musical is Guo Zhen, a professor of the China Conservatory of Music, who is known for directing galas and music TV shows, such as 2010 Hunan Satellite TV's year-end gala and singer-songwriter Hua Chenyu's concert in 2014.