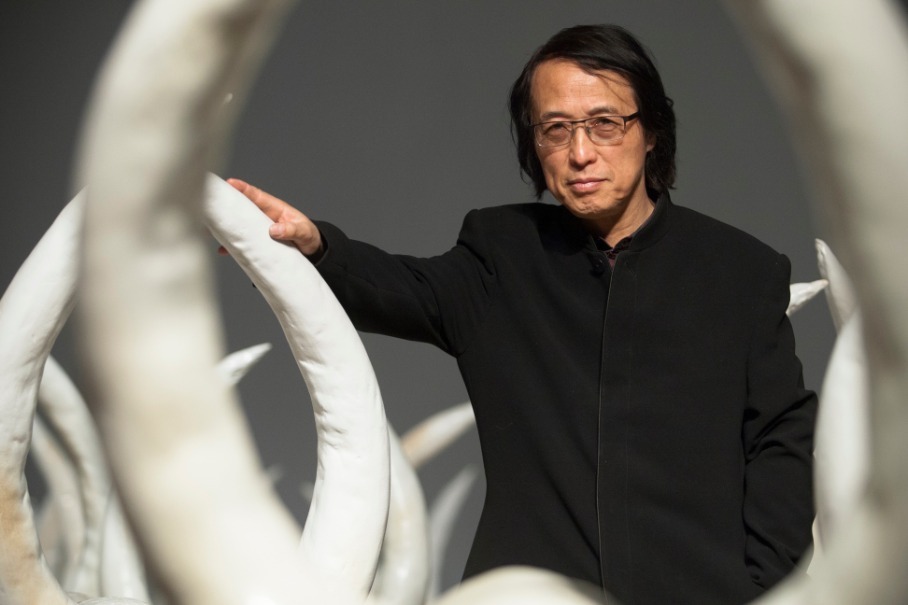 Zhu also explores ceramics as public art to discover innovations and promote traditional Chinese culture through international projects.
His largest-scale project is The Light of Life, which he completed in 2002 for the concert hall of the Milal Fine Art Museum in South Korea.
He cooperated with architects and sound engineers to design a porcelain acoustics board.
"I've created quite a few public-art projects, including some in foreign countries, because I also want to promote Chinese art and culture," Zhu says.
"My public art projects aim to combine traditional crafts and culture with innovative expression to infuse the spirit of modern art."