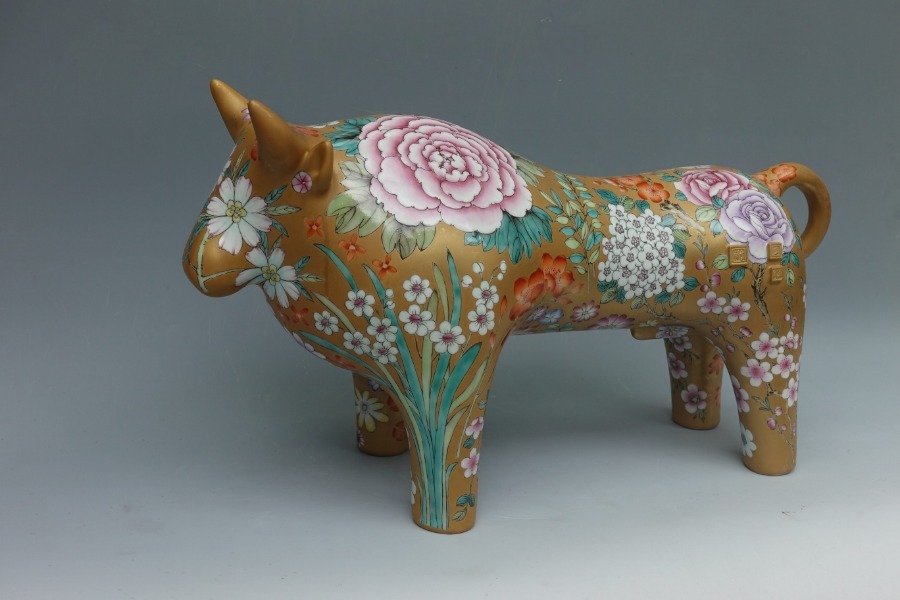 His most recent creation, The Auspicious Ox, is dedicated to the Year of the Ox, which arrived with the Lunar New Year celebrations earlier this month.
The porcelain sculpture uses the blue-glaze technique from the Song Dynasty (960-1279) and represents his hopes for a prosperous year.
"Zhu has reached a new zenith by using traditional techniques," Fan says.
"More importantly, he has deftly turned his refined skills into a language for expressing his cultural sensibilities, which makes him stand out in Chinese ceramics through groundbreaking creativity."