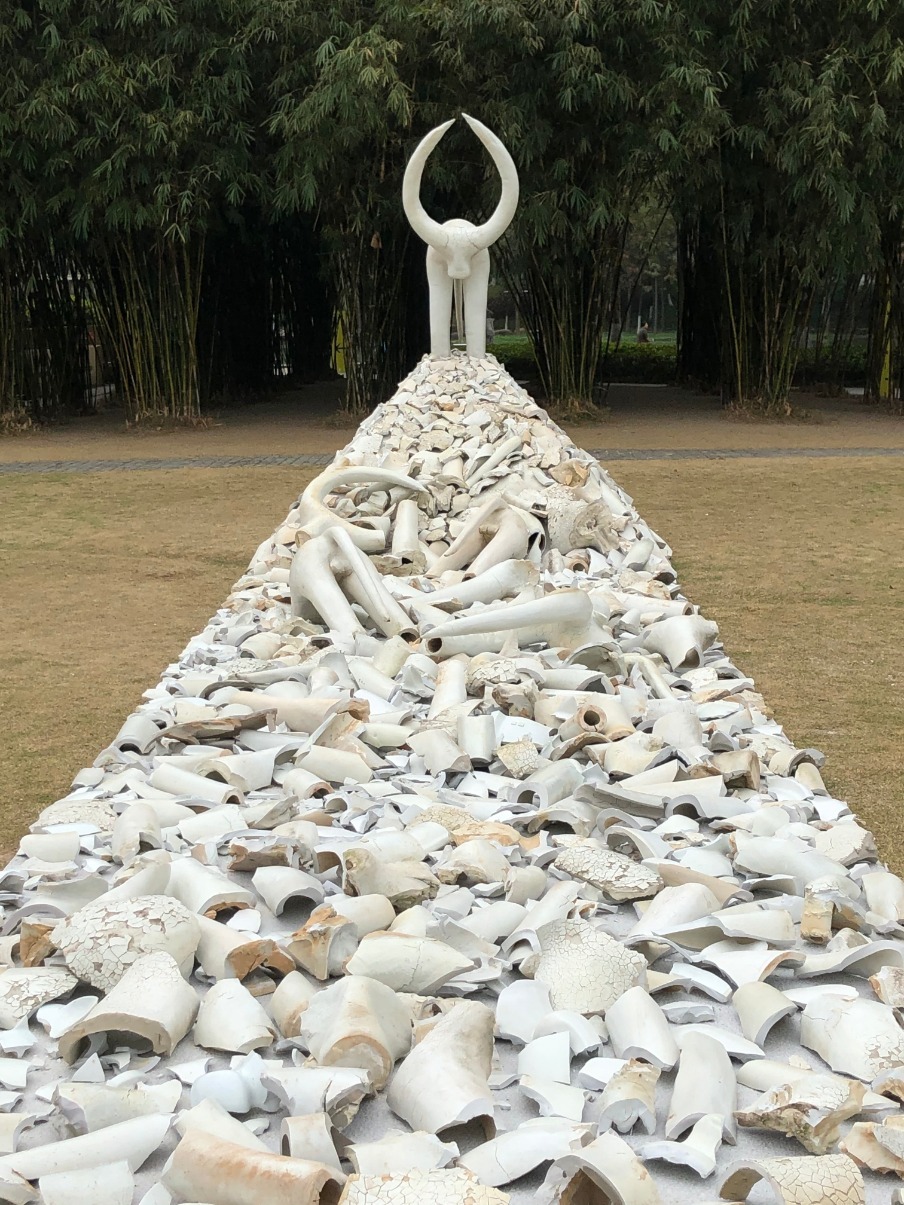 The Nirvana sub-collection, in particular, showcases a white ox standing amid debris.
"I don't confine my creations to a particular breed of oxen. In fact, it's a symbol of their spirit. The white color and high horns embody the ox's tenaciousness, nobility and diligence," Zhu says.
"The ox holds a high status in Chinese culture and truly symbolizes Chinese values-uncomplaining, diligent and committed."