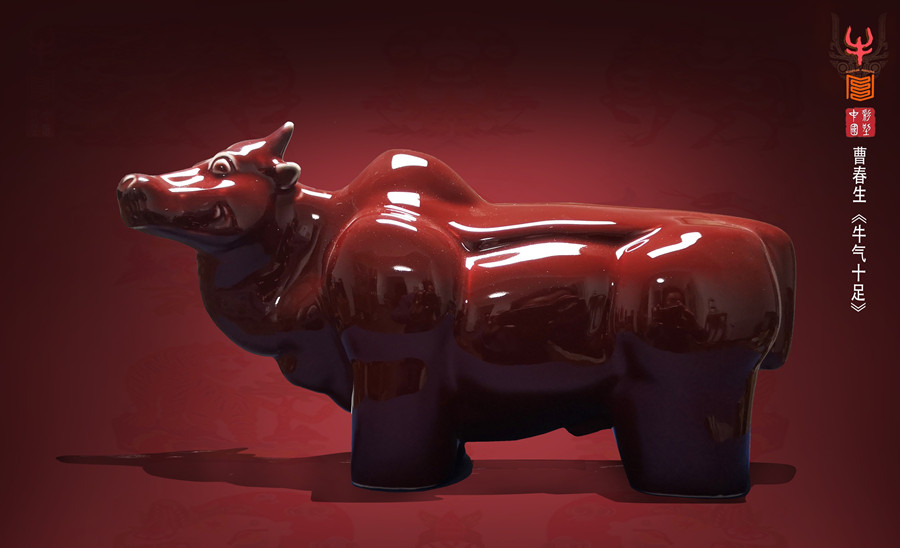 A total of 300 pieces of painted sculptures themed on the 12 Chinese zodiac signs will be exhibited online from Jan 23.
The sculptures are selected from more than 1,000 artworks, and will be on display through the website http://www.caisuzhongguo.com as well as the official WeChat account of the exhibition due to COVID-19.
The event titled "2021 Year of the Ox" Chinese Zodiac Painted Sculpture Annual Invitation Exhibition, is hosted by the Chinese Folk Artists Association, and organized by the Painted Sculpture Professional Committee and the China Intangible Cultural Heritage Art Design and Research Institute.