Soong Ching Ling Cup youth soccer match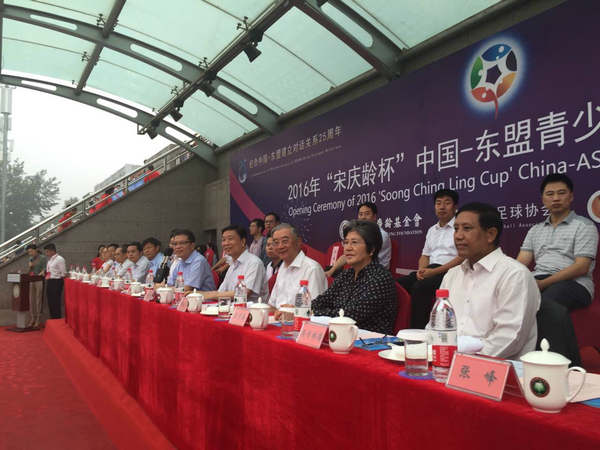 The "Soong Ching Ling Cup" soccer match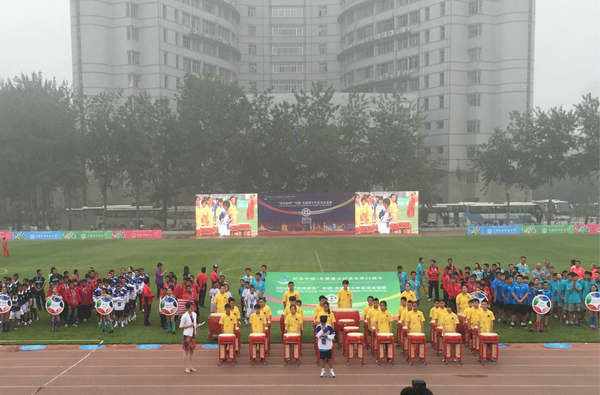 The "Soong Ching Ling Cup" soccer match

The "Soong Ching Ling Cup" of China-ASEAN youth soccer friendly match was held at Beijing Institute of Technology on July 30, 2016. Jointly organized by the China Soong Ching Ling Foundation, the Chinese Football Association and the China-ASEAN Center, the match was held to commemorate the 25th anniversary of China-ASEAN relations.Nearly 1,000 people attended the game.
The event lasted for five days, and ended on August 3. A total of 10 teams from Cambodia, Indonesia, Laos, Malaysia, Myanmar, Thailand, Vietnam and China's Beijing, Shenzhen and Yanbian took part in the competition. The team from Laos took the first place, with Malaysia coming second, and the Soong Ching Ling Soccer Team of Yanbian third.
By organizing the youth activity across the region, the organizers aim to promote the China-ASEAN's people-to-people exchanges and friendship, and to strengthen the understanding between China and countries along the "Belt and Road".
Period: Aug 7 - 11, 2017
Location:Qinhuangdao, Hebei province, China
Organizer:China Soong Ching Ling Foundation, the Chinese Football Association and the China-ASEAN Center
Participants:A total of 10 teams from 9 countries
News Link:2017 'Soong Ching Lin Cup' ASEAN-China Youth Football Friendly Matches was held in Qinhuangdao
Period:July 30 - Aug 3, 2016
Location:Beijing, China
Organizer:China Soong Ching Ling Foundation, the Chinese Football Association and the China-ASEAN Center
Participants:A total of 10 teams from 8 countries
News Link:Soong Ching Ling Cup youth soccer match held in Beijing
Contact us
Address:Asean-China Centre, No. 43, Liangmaqiao Road, Chaoyang District, Beijing, China
Postcode: 100600
Tel: 86-10-65321660 ext 636
Fax: 86-10-85322527
Weibo: weibo.com/aseanchinacentre