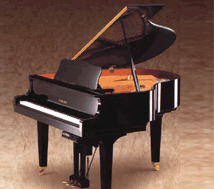 Unveiled on May 10, 2002, the Gulangyu International Piano Art Festival is held biennially in Gulangyu of Xiamen City, Fujian Province in South China. The festival is co-sponsored by Musicians Association of China and Gulangyu regional government.
The 10-day festival was the biggest music festival with various activities, including the opening and awarding ceremony of Golden Bell Award, the national juvenile piano contest, the music concert of world-class masters and the training class instructed by the masters, musician academic forum and music salon, music concerts of native musicians of Gulangyu, China piano exposition and show of world-famous pianos, etc. Many renowned pianists, experts and scholars attend the festival.
Gulangyu, reputed as the Island of Music, became an island of carnival. Gulangyu International Piano Art Festival makes great contribution to promoting exchanges in world music circle and piano art.
(Official website: www.gulangyu.net/gq/)