Decoding A Dream of Red Mansions with a new touch
Liu Xinwu has been a major cultural flashpoint in China since he first elaborated on his own ideas and conceptions about the Chinese literature classicA Dream of Red Mansionson a televised cultural forum in 2005, giving birth to many discussions and disputes.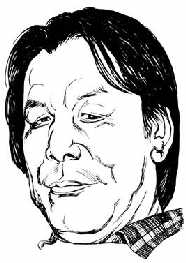 Last October, the magazineArtistic Reviewpublished a huge amount of criticism from mainstream scholars on the studies of the book, with just a brief response from Liu.
Meanwhile, his ideas have ignited tremendous discussion among the readers as well. On an internet poll about Liu's decoding of the literature classic, more than 17,000 people participated, but with a take different from that of the scholars: Nearly 80 percent of the attendants thought that "Liu has extended the possibilities on the studies ofA Dream of Red Mansions, and the effort is positive."
Accordingly, Liu's lecture onCCTV(China Central Television) continued in November, while the discussion on Liu and the classicA Dream of Red Mansionsmarches on as well.
There are a lot of different ways to study the ancient Chinese classic, and the focus has been on textual researches rather than the book itself in recent years. Liu put his major effort in reading the original book.
"Some people want me to present my evidence; my major evidence is the book itself. I have been working very hard on intensively reading the texts."
"Personally, it is fun for me in the first place, and at the same time, I gained something out of it. There are a lot more ways to study the book, and this is just one of them," noted Liu, adding, "the purpose of my research is to steer people to read the magnum opus."
However, Liu does not think his work is something in the tower of ivory. "Literature, especially a book likeA Dream of Red Mansions, cares about reality" said Liu. "The book attaches a great deal of importance on the notion of equality. I cannot solve the social problems as a scholar, but at least, I have participated in discussing them by learning and writing about this great book."