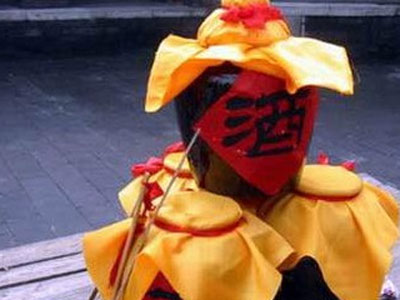 (CRI Online)
Drinking realgar wine is another Dragon Boat festival custom.
While the festival primarily celebrates Chinese culture, another aspect promotes good health. Traditionally, part of the festival focused on protecting people from disease.
Realgar is an ancient medicine in China. It was also used to make household ornaments such as pots and cups.
During the festival children wear charms made from realgar, and in some cultures the Chinese character for King is written on a child's head with realgar wine to ward off disease.