The Mid-Autumn Festival, along with the Spring Festival and the Dragon Boat Festival, is one of the three major traditional festivals in China. However, it seems to be gradually turning into a Mooncake Festival.
The Mid-Autumn Festival is also commonly known as the Autumn Night, August Gathering, Moon Chasing Festival, or Reunion Festival. Bathed in thousands of years of traditional Chinese culture, this festival was initially held to commemorate ancient sages such as Jiang Shang, Confucius, and Zhang Liang, and now has an unshakable position and far-reaching influence in the Chinese world. Its rich cultural connotation is often revealed by a series of moon-themed celebrations. However, many fine folk customs regarding the Mid-Autumn Festival are losing popularity and even disappearing.
During today's Mid-Autumn Festival, many families will eat the reunion dinner in a hurry and then play mahjong. Mooncakes have almost become the only symbol of the festival, as can be proved by piles of various mooncakes in supermarkets. Certain "wise and bold" business people have even adopted such "refreshing" marketing practices as offering free platinum necklaces, golf clubs, free stay in ocean-view rooms, and tickets for a seven-day tour to buyers of required amounts of mooncakes.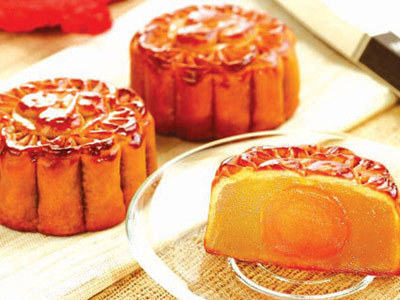 The mooncake industry has an annual output value of more than 10 billion yuan, and is somewhat conducive to boosting domestic demand. The tradition of eating mooncakes at the Mid-Autumn Festival is fine, but the problem is that most mooncakes, particularly those with duck egg yolk filling, are high in sugar, fat, and cholesterol. China now has more diabetics than any other country in the world, the credit for which goes to not only the junk food at McDonald's and KFC but also mooncakes. Eating mooncakes is acceptable, but we just do not want to see the Mid-Autumn Festival turn into a pure Mooncake Festival because it would be like a guest supplanting the host. At a time when China is in urgent need of enhancing its cultural soft power and promoting the great prosperity of socialist culture, we need to carry out more cultural activities like "worshiping, appreciating, and chasing" the moon at the Mid-Autumn Festival.
Editor: Shi Liwei