Crosstalk Artist--Ma Sanli
Ma Sanli, a famous crosstalk artist, was born in Beijing in 1914. He is Hui ethnic minority and his family members are all good at Chinese folk art. Ma Chengfang, his grandfather, was an artist of story-telling and En Pei, his grandfather-in-law, was also a crosstalk artist. Ma Delu, his father, and Ma Guiyuan, his elder brother, were also famous crosstalk artists.
Ma Sanli grew up in Tianjin and studied in Huiwen Middle School. At 15 years old, he formally regarded Zhou Deshan as his master of crosstalk. Later, he partnered with Gen Baolin, Liu Kuizhen, Hou Yichen and Zhang Qingsen to play dialogue crosstalk. He is good at playing crosstalk programs with literate humor and long-time reciting. Some of his works, such as "Article Contest", "Xijiang Moon", "Wotou Theory" and "tongue twister", are popular among Beijing and Tianjin people.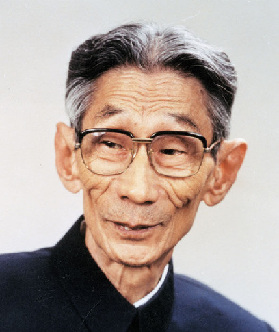 After the foundation of People's Republic of China, Ma Sanli joined into Tianjin Folf Art Troupe. Beside dialogue crosstalk performance, he is very skillful in solo crosstalk. "Monkey-purchasing", written by famous writer He Chi, is Ma's masterpiece, which showed a slapdash staff to write "Monkey Brand Soap" into "Monkey" so as to cause purchasing agent to buy monkeys back. That staff's name is "Ma Da Ha", which now is used to satirize careless people. It is a new word born from this crosstalk and has made great response in China's society.
Mr. Ma's crosstalk performance has its unique features. He liked to think about crosstalk and often creates his own concepts. With his wisdom and professional spirit, he gradually became a great artist after his tens of years' experiences. He once said that learning crosstalk is very easy but playing crosstalk is hard.
Source: enorth.com.cn