72 hours of transit time might be too short to thoroughly entertain yourself, but it shouldn't prevent you from recording your own Beijing memory or pleasing your relatives and friends. Souvenirs, as a unique carrier of culture and memory, are an ideal choice for your travel gifts. Let's make the best of the opportunity that 72-hour visa-free transit policy offers and pick your gifts with Chinatraveldepot.com.
Since January 1st 2013 visitors who hold a passport issued by any of the 45 countries eligible for Beijing's 72-hour visa-free transit policy that will remain in Beijing for no more than 72 hours while in transit can apply for 72-hours visa free transit stay in Beijing. If you fulfill all the necessary requirements for a visa-free transit stay in Beijing, you can check by clicking here and read everything you need to know about this new policy.
Handicraft works
Cloisonné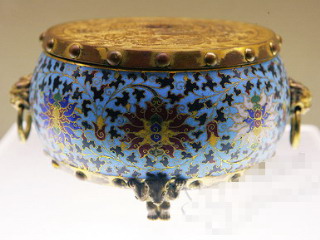 Cloisonné, as one of Chinese traditional and exquisite works of art, is also called enamel. It was first originated in the Yuan Dynasty and became popular during the period of Jingtai in the Ming Dynasty (from 1450 to 1456). As the result, the historical background of Cloisonné formed the first two words of its Chinese name, Jing and Tai. And the last word was based on its main glaze color, peacock blue and sapphire blue. So people used Lan which means blue in Chinese as the last word and created the Chinese name of Cloisonné, Jingtailan.
Where to find: Wangfujing and Nanluoguxiang.
Chinese knot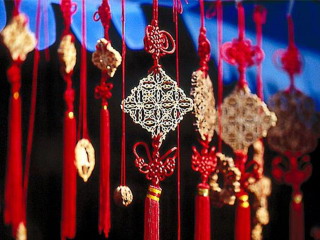 Knotting is a unique traditional handmade folk art in China. What makes it so famous and special is that the complicated patterns of a knot are woven from one piece of cord. It is also possible to combine different knots together to create more different and more various lucky patterns. Embodying plenty of spirit of the Orient, Chinese knot now is regarded as a symbol of Chinese wisdom and culture.
Where to find: Wangfujing and Nanluoguxiang.
Peking painted clay figurine
Painted clay figurines of Niren Zhang have been quite popular with young people in recent years. Compared with exaggerated modeling of a modern cartoon character, a Pecking painted clay figurine has more vivid expression, visual gesture and impressive costume. In addition, most of clay figurines are based on characters from famous Chinese classical novels, like The Water Margin (Shuihu), A Dream of Red Mansions (Hongloumeng) and Three Kingdoms (Sanguoyanyi).
Where to find: Niren Zhang, No.138 Wangfujing Road, Dongcheng district, Beijing.