20 best Beijing restaurants,from high-end international dining to holes-in-the-wall
Expensive
More than RMB250 ($40) per person, excluding drinks.
Temple Restaurant Beijing (TRB)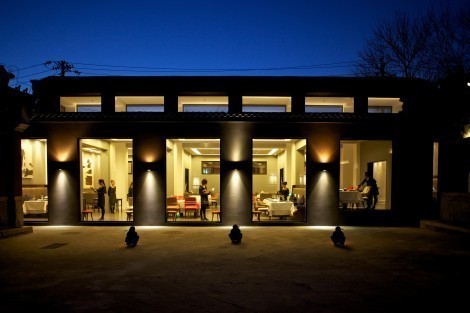 The welcome bar at Temple Restaurant Beijing.
In the shadow of Zhizhusi, a hitherto forgotten Tibetan temple, this 120-seat restaurant is Beijing's hottest address for fine dining in a historic setting.
Standout dishes include a masterful double play of lobster and goose liver on toast, and grilled pigeon with ceps, smoked duck and truffle jus.
Weekend brunch (RMB350) comes with dainty house-baked pastries.
The Francophile cellar is skewed towards Champagne, Burgundy and Bordeaux (yes, they have vintage Chateau Lafite). Some of it is relatively affordable -- about a dozen bottles are priced under RMB300.
Temple Restaurant Beijing, Songzhusi Temple, 23 Shatan Bei Jie, near Wusi Da Jie; +86 10 8400 2232
Brian McKenna @ The Courtyard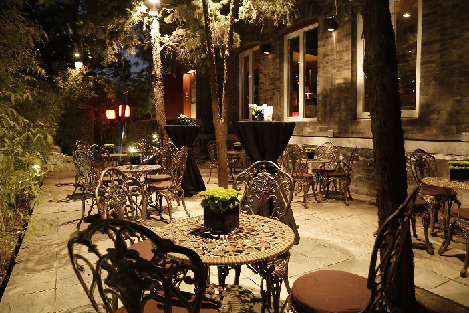 The courtyard of the restaurant.
The Courtyard, with its famed perch overlooking the Forbidden City's moat, has stumbled through several incarnations in recent years, but its fortunes look bright under the new stewardship of maverick British chef Brian McKenna, famed for his molecular tinkering.
There's also been a designer makeover from the team behind the W Hotel in New York.
Spoiler alert: diners brandish mini-garden forks and spades to tackle a fiendishly creative garden salad that at first sight appears to owe more to horticulture than gastronomy.
Brian McKenna @ The Courtyard, No. 95, Donghuamen St.; +86 (10) 6526 8883
Capital M
Terrace views across Tiananmen Square by night.
Capital M is Australian restaurateur Michelle Garnaut's Beijing flagship and every inch the equal to her Shanghai starlet, M on the Bund.
Dishes are big and bold, like M's juicy suckling pig, the house-smoked Norwegian salmon and her signature slab of pavlova.
Embossed tableware, imported Nepalese rugs, VIP service and snazzy open fireplaces bring it all together in glamorous harmony.
And the view. Gazing out to the halls, towers and statues of Tiananmen Square can make anybody feel like a somebody.
Capital M, 3/F, 2 Qianmen Buxing Jie, near Xidamochang Jie; +86 (10) 6702 2727
Maison Boulud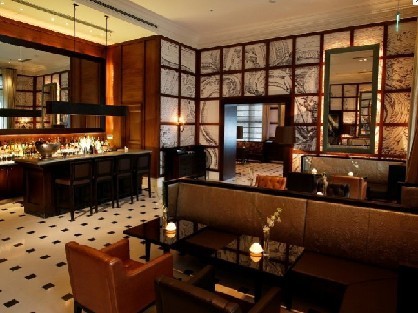 Internal view of the restaurant.
This branch of New York celeb chef Daniel Boulud's culinary empire cooks the finest French-inspired fare in Beijing.
In a period mansion that served as the former U.S. legation, executive chef Brian Reimer turns out classics such as duck confit and escargot alongside new world imaginings like "baby pig" with daikon sauerkraut and apple coleslaw.
Weekend brunch carries the "DB Burger," a medium-rare Wagyu slab topped with truffles and braised short ribs. Service is exquisite to the finish -- complimentary petits fours of sugar-dusted madeleines round off each meal.
Maison Boulud, Ch'ien Men 23, 23 Qianmen Dong Da Jie, near Guangchang Dong Ce Lu; +86 (10) 6559 9200