Background about Peaceful Liberation of Tibet
When the People's Republic of China (PRC) was founded on October 1, 1949, the Central People's Government declared the abolition of the old system of ethnic oppression and the beginning of a national policy of unity and equality. Beginning in January 1950, the Central People's Government repeatedly urged the local government of Tibet to send representatives to Beijing for negotiation on matters concerning the peaceful liberation of Tibet.
But because of the obstruction from reactionary members of the upper ruling class and imperialist foreign powers, the Tibetan government failed to do so. Instead, it massed forces at Qamdo in an attempt to stop the Chinese People's Liberation Army (PLA) from entering Tibet. In October 1950, armed conflict broke out between the two armies, with the PLA swiftly dealing a heavy blow to the reactionary Tibetan forces.
Faced with the choice between allowing the PLA to peacefully liberate the Tibetan people or the possibility of bloody warfare, the Tibetan government sent a delegation led by Ngapoi Ngawang Jigme to Beijing.
The Central People's Government designated Li Weihan as the head of the Central Government Delegation. In late April 1951, the two delegations opened negotiations on the matters concerning the peaceful liberation of Tibet. In less than a month, the Agreement on Methods for the Peaceful Liberation of Tibet was reached.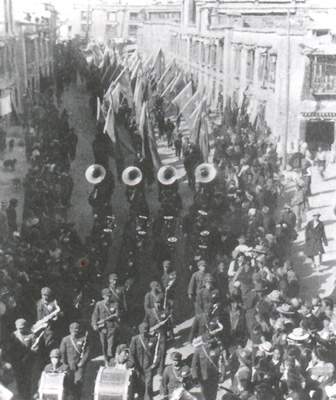 The People's Liberation Armymen enter Lhasa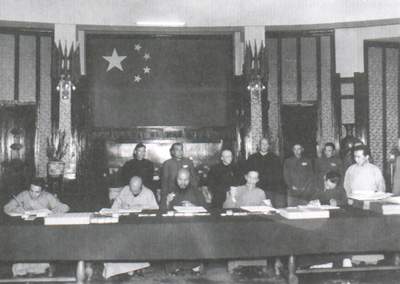 On May 23,1951, Chinese central government and Tibet local government endorsed the agreement to liberate Tibet peacefully.