Contemporary works for Lunar New Year
chinadaily.com.cn Updated: 2014-01-21 16:38:10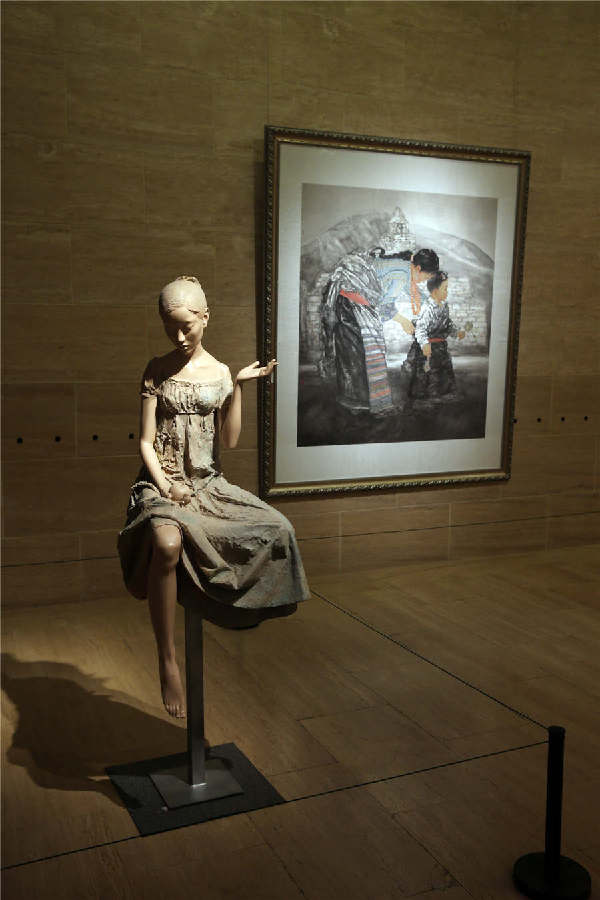 More than 200 selected works from the 10th China Art Festival are on display at the National Art Museum of China. [Photo by Jiang Dong/Asianewsphoto]
The National Art Museum of China's first celebration of the upcoming Lunar New Year presents more than 200 selected works from a national fine arts exhibition at the 10th China Art Festival, which was held in October in Shandong province.
On display are Chinese paintings, oil works, prints, sculptures and watercolors that offer a glimpse into artists' bold experiments to refresh their visual language over the past three years. It will enrich viewers' knowledge of the ever-changing art landscape across the nation.
9 am-5 pm, until Feb 16. National Art Museum of China, 1 Wusi Dajie (Street), Dongcheng district, Beijing. 010-6400-1476.