Rules of Essay Contest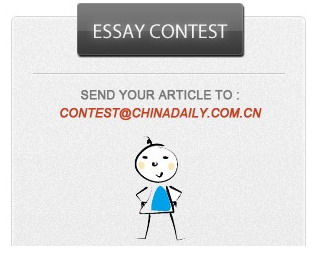 Participants can use Chinese, English or any other language. There are two topics to choose from:1.Me and Chinese Spring Festival.2.A personal story about Chinese culture.
Essays should be based on personal experiences, and previously unpublished only. Pictures and opinions are welcome.
20 winners and more participation award winners will be selected. Excellent essays will be published online. Prizes may differ slightly from images displayed.
We reserve the right to edit submissions. Please send your article to contest@chinadaily.com.cn