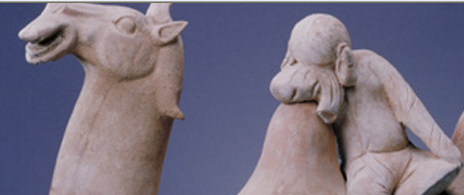 Two thousand years ago Europe and Asia were connected through a network of trade routes, criss-crossing the continents, globalisation in a pre-global world. And then as now, it was not only silk and other luxury trade goods that were passed on along these routes: ideas, technologies and faiths were all exchanged by the merchants, monks, missionaries, artisans and soldiers who made parts of this great journey.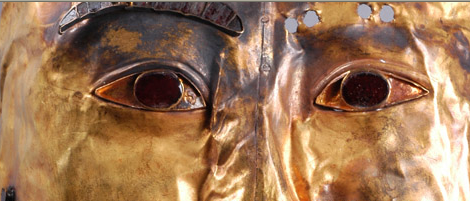 This exhibition will tell something of this story of great cultural and technological exchange in a pre-modern world and, along the way, give an introduction to the spectacular landscape and peoples of north-western China. The visitor will be taken on both an historical and a geographical journey. The former will tell of the rise of the Silk Road over two thousand years ago and follow its heyday, before showing something of the Silk Road today. The visitor will travel from Xian, the site of China's capital city for most of its history, westward through mountain passes to deserts, great mountains and the steppe, ending in Kashgar at the western border of modern China.
Over 200 objects will be shown, many of them found in tombs, ranging from great works of art to everyday utensils, so giving a glimpse into the lives and deaths of the people of the Silk Road.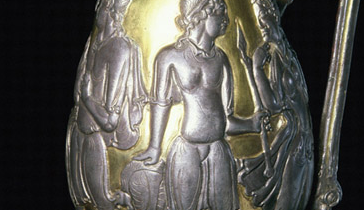 Curators: Dr. ZHAO Gushan [Art Exhibitions China, Beijing] Dr. Susan Whitfield [Director of the International Dunhuang Project at the British Library],
Scenography: Bob Verhelst
23.10.2009 > 07.02.2010
Musées royaux d'Art et d'Histoire
Parc du Cinquantenaire 10 B-1000 Brussels
Tue > Sun 10:00 > 17:00 closed : 01.11.2009, 11.11.2009, 25.12.2009, 01.01.2010
www.kmkg-mrah.be T 02 741 72 11\
adults : 9,00 € seniors : 7 € job seekers / students / -26 : 4 € -13 years old : free (accompanied by family) groups : 7 € (max 15 p) school groups : 4 €
Guided tours : T 02 741 72 15 (FR) T 02 741 72 14 (NL)
audioguides FR - NL - EN : € 3,00
Source: http://www.europalia.eu
Editor: Wen Yi