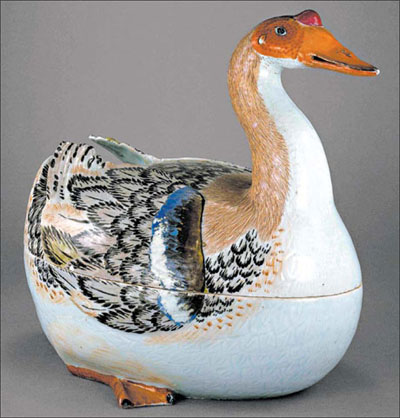 Major works of porcelain are on exhibit in Beijing through January 6. A goose-shaped tureen from the Qing dynasty. Trustees of the British Museum
When the National Museum of China and the British Museum decided to collaborate on an exhibition in Beijing that would celebrate two important 2012 events - the London Olympics and the Chinese museum's centennial - they chose to focus on something that played a vital role in the fortunes of both nations: porcelain.
"China is incredibly proud that they found the technology to make porcelain," said Jan Stuart, head of the Asia department at the British Museum. "They wanted to highlight that for the international and local audience."
It was potters of the Song Dynasty (960-1279) at Jingdezhen who discovered the secret of porcelain production when they added kaolin to the China stone used to make other ceramics and raised kiln temperatures to above 1,300 Celsius. The resulting material was strong, translucent and brilliant white, allowing for the production of elaborate vessels that had unparalleled potential for decoration, and for which there was unprecedented demand.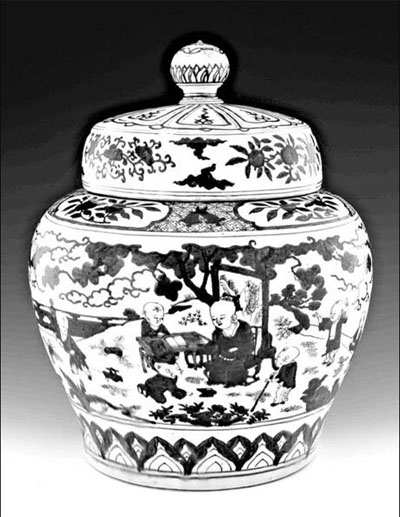 A jar from the Ming dynasty is decorated with boys playing; and a plate featuring panels of landscape and monsters, below. Photographs by Trustees of the British Museum