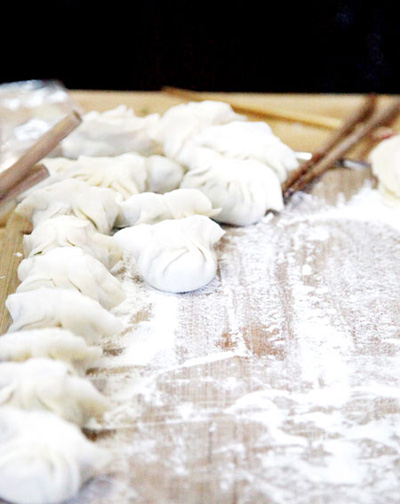 Method:
1. Prepare dough by adding enough water to the plain flour to get a ball. Knead until silky smooth and pliable, and let rest under a damp cloth.
2. Combine minced meats in a large bowl and add all the seasonings. Stir in one direction until well mixed. Rest the filling.
3. Finely slice the Chinese cabbage and chop. Add a generous sprinkle of salt and leave for 5 minutes to draw out juices.
4. Place chopped cabbage in a muslin bag and squeeze to expel the water. Add the cabbage to the minced meat mixture and combine well.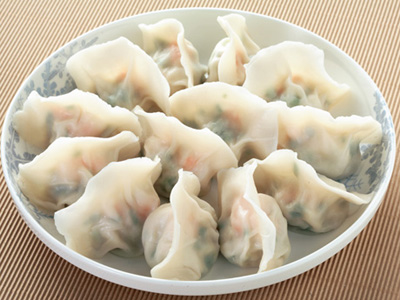 5. Pinch off half the dough and knead until very pliable. Poke a hole in the centre of the dough ball, and slowly enlarge it by rolling it around your wrists to get a very large doughnut.