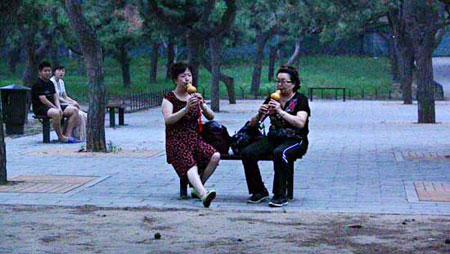 Mystical sounds of the cucurbit flute at twilight in the Temple of Heaven Park. (CRI Online)
In places, the Chinese capital's lack of colour puts the beige in Beijing. It's not the greenest of cities, but at least it has a multitude of parks to offer solace to the soul. Whether you're looking for a sense of community or a respite from the urban rush, you can find it in one of Beijing's parks. Parks are perfect places to be alone, or with family, friends or lovers.
CRI's William Wang strolls along countless quiet pathways in order to tell you about Beijing's unmissables.