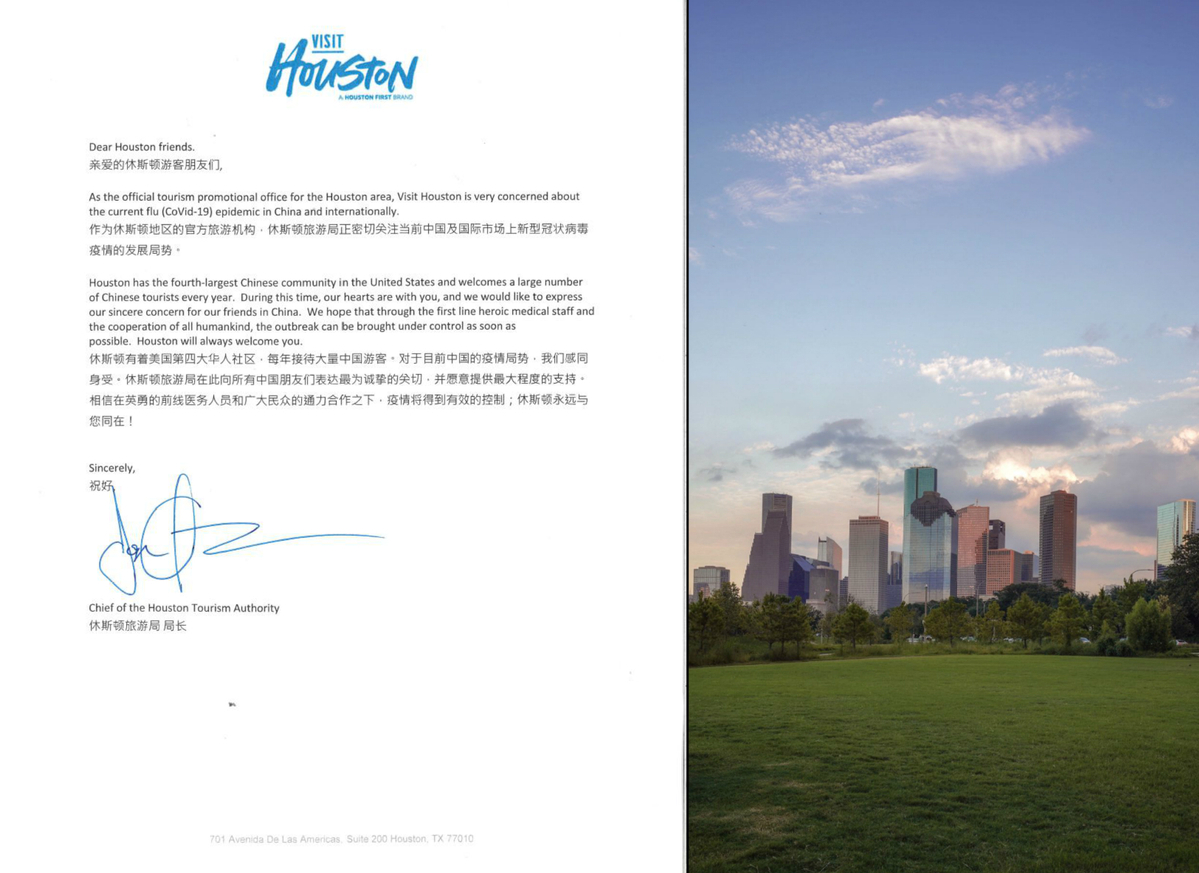 A public letter from the Houston Tourism Authority on Feb 14, 2020. [Photo provided to Chinaculture.org]
Jorge Franz, chief of the Houston Tourism Authority, expressed his concern about the Chinese people in a public letter on Feb 14.
In the letter, he said Visit Houston, an official tourism promotional office for the Houston Area, was very concerned about the novel coronavirus epidemic in China and other countries.
"During this time, our hearts are with you, and we would like to express our sincere concern for our friends in China. We hope that through the first line heroic medical staff and the cooperation of all humankind, the outbreak can be brought under control as soon as possible. Houston will always welcome you," the chief said.
According to the letter, Houston has the fourth largest Chinese community in the US and sees a large number of Chinese tourists every year.