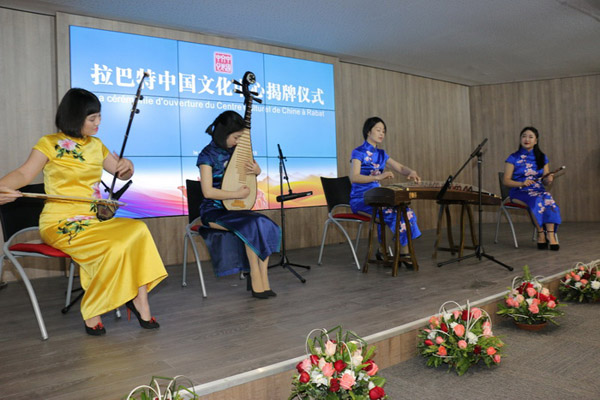 Chinese musicians perform at the inauguration ceremony of the China Cultural Center in Rabat on Dec 18, 2018. [Photo/Chinaculture.org]
The cultural center will organize various cultural events such as exhibitions, film screenings, lectures, trainings and cultural performances for the Moroccan people to know more about China, she added.
The China Cultural Center in Rabat is jointly operated by the Chinese Ministry of Culture and Tourism and the Chengdu Municipal Government.
China has started to establish cultural centers oversea since the 1980s in order to enhance cultural exchange for China and other countries.