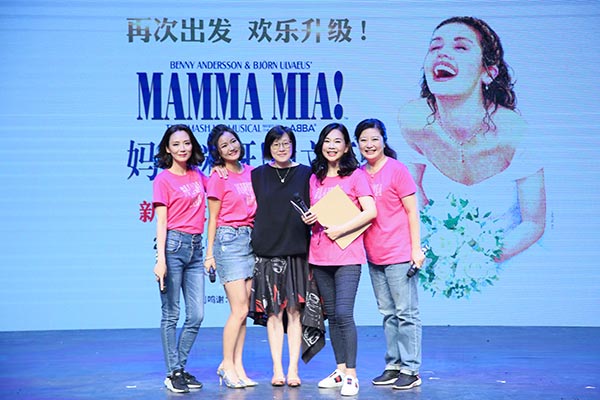 [Photo provided to China Daily]
The Mandarin version of the musical Mamma Mia! will return to China later this year, as it begins a new tour of Guangzhou and Beijing for over two months starting from November.
Now in its fourth season, the Mandarin version of the musical will feature several stars including Hong Kong actress-singer Adia Chan, who played alongside Hong Kong pop star Jacky Cheung in the musical Snow.Wolf.Lake — which was performed in both Mandarin and Cantonese — and actress We Yang from the Shanghai Dramatic Arts Center.
The acclaimed musical has been performed in over 440 cities in 50 countries worldwide, reaching a combined audience of more than 60 million people. Since it was first performed in 2011, the Mandarin version of the musical — the 14th language version globally — set several records for audience numbers and box-office takings. With over 400 performances across 24 cities in China, it has attracted audiences of more than 600,000.
The release of the movie Mamma Mia! 2 later this year will mark 10 years since the release of the original film and the 20th anniversary of the musical.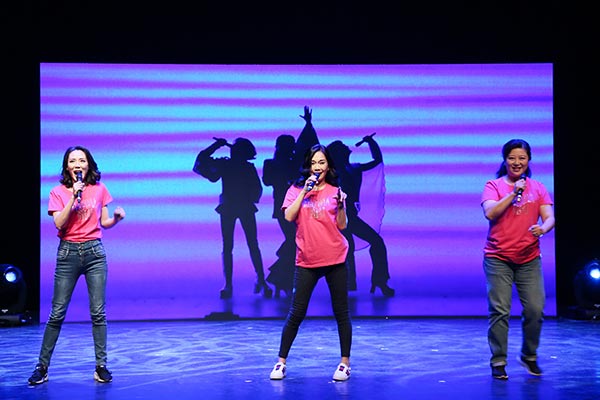 The Mandarin version of the musical Mamma Mia! will return to China later this year, as it begins a new tour of Guangzhou and Beijing for over two months starting from November. [Photo provided to China Daily]